First look at Amazon's adaptation "Fallout"
Filming of the series started in July this year, and that means that there is a chance that the series will arrive on Amazon Prime already in the middle of next year.
TV Shows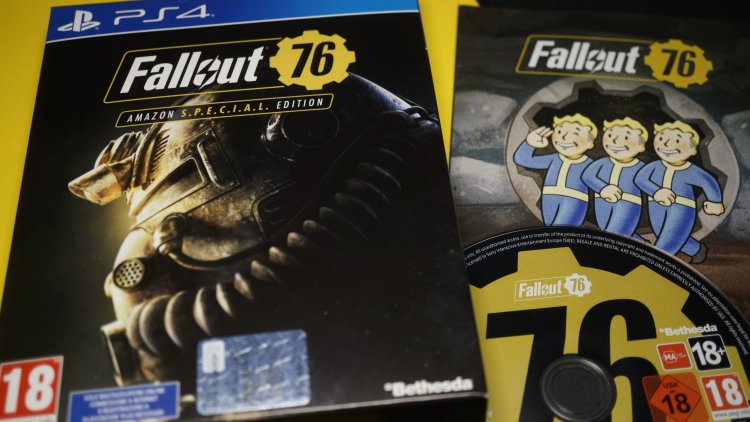 Photo Credits: Shutterstock
"Fallout" no longer belongs only to the domain of video games, but also will become a TV series, behind which stand Amazon Studios and Kilter Films in cooperation with Bethesda Game Studios and Bethesda Softworks. Amazon recently marked Fallout's 25th anniversary with the first official look at their upcoming series. They released a video that gave a little behind-the-scenes look at the production, revealing one of the sets, a piece of power armor, and even a bottle of cold, refreshing Nuka-Cola.
In the video, Todd Howard, one of the executive producers of the series (for Bethesda Game Studios), talks about the 'transition' of "Fallout" from the world of video games to television, saying that he always wanted to work on a "Fallout" adaptation with Jonathan Nolan, the screenwriter of Interstellar and "The Dark Knight" and one of screenwriter and director of HBO's popular sci-fi series "Westworld".
Jonathan Nolan is one of the creators, screenwriters, director, and executive producer of the series. Howard talks about how everything started. "Fallout? I love video games. I'm not familiar with Fallout. Just kidding. A post-apocalyptic, humorous, dark, dreary, brilliantly written video game franchise that is irritatingly playable." stated Nolan about "Fallout".
The showrunners of the series are Geneva Robertson-Dworet (Captain Marvel, Tomb Raider) and Graham Wagner (Silicon Valley, The Office). Along with Nolan, Lisa Joy works as the series creator and executive producer. Other executive producers include Athena Wickham for Kilter Films and James Altman for Bethesda Softworks. Starring Ella Purnell (Yellowjackets), Walton Goggins (Justified), Kyle MacLachlan (Twin Peaks), Xelia Mendes-Jones (upcoming Havoc) and Aaron Moten (Next).
Currently, very little is known about the plot of the series. It is not known if the series will adapt the story of one of the games, or if it will choose the best parts of each of them and tell an entirely new story. Filming of the series started on July 5 this year, which means that there is a chance that the series will arrive on Amazon Prime already in the middle of next year.
NEW: https://tvexposed.com/the-new-netflix-series-1899
Poat By: Vanessa F.