Five salad recipes for five working days
Who says healthy can't be fast, tasty and affordable? Here are five salad recipes for five working days. Easy and healthy!
News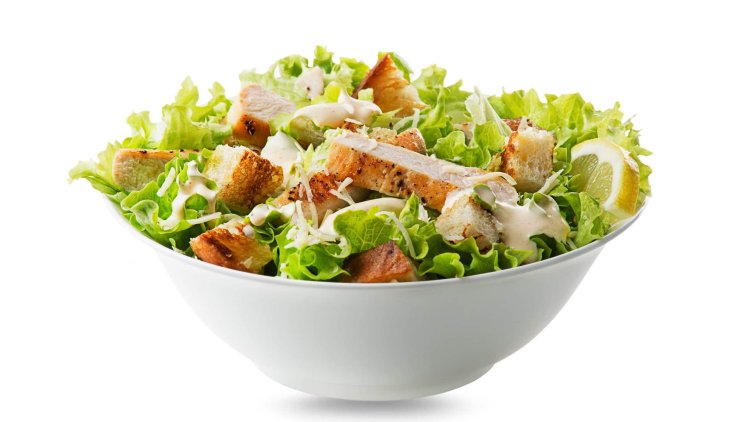 Photo Credits: Shutterstock
To inspire you for the upcoming work week, we bring you 5 simple recipes for a delicious salad lunch.
Crouton salad
Preparing this salad could not be easier! The base can be lettuce or a mixture of different salads like celery, chicory, dill, carrot or any other combination you prefer. Add bread croutons to the salad that you can make from old bread or buy ready-made. Also, add a handful of turkey ham that you cut into cubes! Want to enhance the flavor? Salty cheese and yogurt are always good dressing!
How to make croutons?
Preheat the oven to 220 degrees. 
Mix butter and olive oil in a large bowl.
Add the bread cubes and mix well. 
Season to taste and stir well again. 
Arrange the bread in one layer on a baking sheet. 
Bake until the croutons take on a golden color, about 10 minutes.
Classic salad with chicken
The most classic salad that is always a hit! All you need to do is wash and prepare the ingredients, chop and mix them, and cook or roast the chicken. Again, choose the salad you prefer, add peppers, tomatoes, corn or even fresh cucumber. Chop the prepared chicken into pieces and add to the salad. 
Dressing suggestion:
1/4 teaspoon salt 
1/4 teaspoon black pepper 
200 ml mayonnaise 
2 tablespoons lemon juice 
60 g of finely chopped celery 
20 g sliced ​​almonds if desired
Mix everything and pour over the prepared salad.
 
Grilled chicken and avocado salad
This recipe is rich with protein, and we're sure the whole meal will have as many calories as a salad you'd order at a restaurant.
For this salad, you will use arugula, cranberries, avocado, goat cheese, walnuts, vinaigrette, salt and pepper. Peel avocado and cut it into cubes or slices and fry together with the chicken. Mix the other ingredients in a bowl and add the chicken and avocado. Vinaigrette is great for dressing in this combination.
How to make vinaigrette?
This oil-and-vinegar topping is very easy to make, and the only rule is that the oil-to-vinegar ratio is 3: 1. It is best to use olive oil and white wine vinegar and season with salt and white pepper.
Asparagus salad with a fried egg
Unusually delicious dish ready in 15 minutes!
Ingredients:
1 bundle of asparagus with woody ends removed
3 tablespoons olive oil
4 large eggs
1⁄2 cup bread crumbs
4 slices of prosciutto, cut into thin strips
2 tablespoons balsamic vinegar
salt and black pepper if desired
Preparation:
Bring a large bowl of water to a boil and season with a pinch of salt.
Add the asparagus and cook for 3 to 4 minutes, until softened.
Drain and place the asparagus under cold water to stop the cooking process and keep the color of the asparagus.
Make an egg on the eye, making sure the yolk stays liquid.
Arrange the asparagus on a plate and place an egg, bread crumbs and prosciutto strips over it.
Drizzle with olive oil and vinegar and season with salt and black pepper.
Salad on a spit
Make healthy skewers by placing a boiled egg, slices of tomato, cucumber, paprika, mozzarella, lettuce, and turkey on them as desired. In addition to being delicious, this dish will look effective! Season everything with salt, pepper, and red pepper and sprinkle with olive oil. The combination of ingredients and spices is up to you!