HOME DESIGN: LIVING ROOM IN EARTH TONES!
Earthy colors entered our homes in a big way, and we can't shake the impression that the living room is the ideal space to enjoy these natural shades!
Lifestyle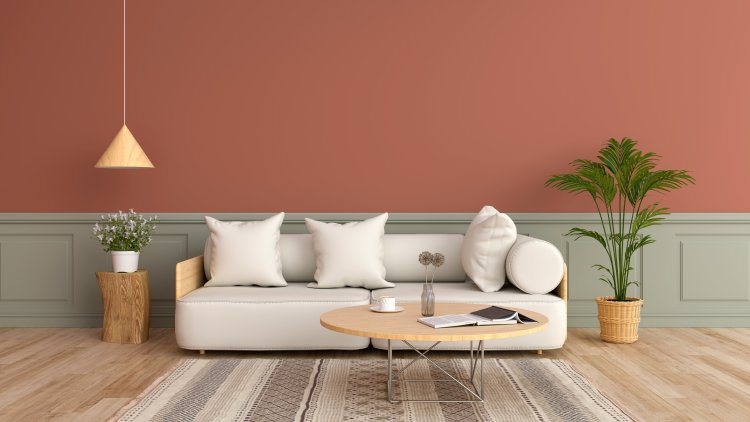 Photo Credits: Shutterstock
In addition to shades of chocolate and caramel, more and more people are painting their walls with earthy colors such as mustard, dark green and red clay. Whichever of the mentioned shades you choose, you won't go wrong. All of them aim to add a rich, sophisticated touch to your interior.
But if you choose to darken your living space a little with these earthy shades, try to get a lot of natural light during the day to compensate for the intense colors of the walls. Otherwise, know that your living room will be in danger of acting like a cave and not a very pleasant place to rest and enjoy.
Earth tone is a color scheme with multiple meanings. In its narrowest sense, it refers to any color that contains some brown, or the color of the earth. It can also refer to so-called natural colors, or colors found in nature, such as brown, green, dark gray, or a more muted red.
View this post on Instagram
All these colors are ideal for combination with colors like black, gray and brown because in that case they only contribute to creating a more luxurious effect. But if you want to experiment, you can also try playing with colors like blue, beige and yellow.
Earth tones, or colors rooted in nature, are soothing, muted shades that are quite versatile. Dull shades, including chocolate brown, moss green, or ocher fall into the category of earth tones. These colors draw inspiration from the outside and can work well in different interior spaces, especially if the style includes art or decorative accessories in lighter shades. Warm earth tones make any space feel inviting and homely, as choosing a color inspired by nature can bring instant comfort to your room. From deep reds and yellows to inviting cool grays and beiges, choosing patterns reminiscent of the outdoors makes for a soothing home.
Rich, deep tones of earthy colors encourage you to snuggle comfortably on the sofa or armchair and enjoy your favorite book late into the night. From a very light beige, through more muted cream shades to an unsurpassed dark brown, earthy shades are the perfect choice for all those who want a uniform and enchanting space.
NEW: https://tvexposed.com/interior-design-50-shades-of-gray
Post By: Vanessa F.