Jimi Hendrix's - The Greatest Albums Part 1
Jimi Hendrix had a profound and long-lasting influence.
Technology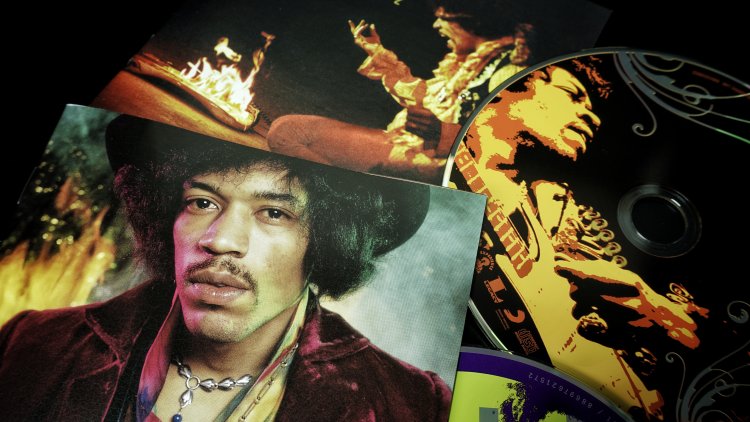 Photo Credits: Shutterstock
His music accelerated the transition from pop to rock, and his image, akin to a revolutionary Che Guevara, characterized the romantic guitar hero. He worked nonstop on stage and in the studio. Prior to his untimely death in September 1970, he'd published only four complete albums, one of which, Band Of Gypsys, he didn't want to be released at all.
Since then, more than 50 albums have been released in his tribute. Of course, Hendrix's prominence is such that, like Da Vinci's scribblings, most of them may be justified. However, a succession of contractual squabbles - a scourge even during his lifetime - have seen control of the collection move from label to label, from producer Alan Douglas, who controversially fleshed out tracks with overdubs throughout the '70s, to the Hendrix family in 1995.
He never arrived at his destination because he was battling indecision and perfectionism. "When I die, just keep playing the records," he said. He had no idea how many would be there...
Jimi Hendrix
Blues
Whether composing music for the cosmos or healing sounds for a war-torn Earth, Hendrix always started with the blues. It was his most comfortable environment, the starting point for innumerable stress-busting studio jams and live workouts, and the source of most of his best-loved work.
That's why Alan Douglas' themed set, which was later picked up by Experience Hendrix, works. Blues pays tribute to the founding fathers, including Muddy Waters (Mannish Boy), Elmore James (Bleeding Heart), and Freddie King, and is topped and tailed by two amazing and vastly contrasting acoustic/electric versions of Jimi's own Hear My Train A Comin' (Jam 292).
The Jimi Hendrix Experience
This 60-track, a four-disc box set is the appropriate introductory pack for anyone willing to dive deeper, spanning the Experience's first, brief tour of France in October 1966 to Hendrix's final recording session on August 20, 1970. Even though the majority of the titles and performances are well-known, the set is not without surprises.
Jimi Hendrix
South Saturn Delta
South Saturn Delta, maybe the most important single disc collection, exemplifies why. It's roughly chronological, with big studio outings (Midnight, Tax-Free), delicate solo recordings (Little Wing, Sweet Angel), one tripped-out B-side (The Stars That Play With Laughing Sam's Dice), and hints of his final months' sunshine music (Pali Gap).
The Jimi Hendrix Experience
BBC Sessions
This album wonderfully compliments the preceding two LPs in terms of raw, live Experience sound recorded in a studio. Among the many alternate versions are some memorable off-script performances. Catfish Blues, an early concertgoer, is excited for Voodoo Child.
Jimi Hendrix
Live At The Fillmore East
Live At The Fillmore East, Hendrix's final album released during his lifetime, documented performances recorded during the 1969/70 New Year period.
Jimi Hendrix
Live At Monterey
After rising to notoriety in Europe, Hendrix returned to America in June 1967, at a festival centered on the new psychedelic artists emerging on the West Coast.
At this event, The Who, Otis Redding, Janis Joplin, and Ravi Shankar all had career-defining performances. Nonetheless, Hendrix stole the event with a virtuoso performance unlike anything seen on a stage before.
Post by Bryan C.