Kerem Bursin and Hande Ercel 2021 awards
The series Sen Cal Kapimi / Love is in the Air told the story of Eda and Serkan
TV Shows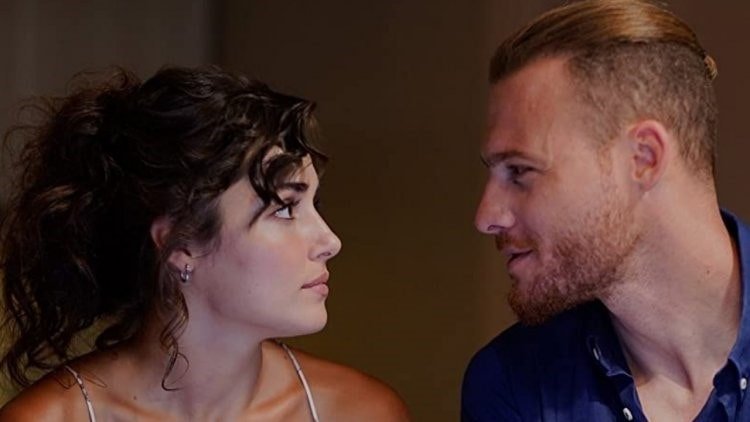 Photo Credits: IMDB
When it comes to Turkish series, this year, among others, was marked by the series Sen Cal Kapimi / Love is in the Air. This project was not the most watched at all, nor did it have a spectacular plot, but simply no one remained indifferent when it came to this series.
The series Sen Cal Kapimi / Love is in the Air told the story of Eda and Serkan through two seasons and fifty-two episodes. Their love had its ups and downs and then some unexpected twists and turns in season two. During the broadcast of the episodes, there were great shots, and interesting episodes, but there was also criticism of the plot itself.
In a short time, this Turkish series has become a real phenomenon on social networks. The final episode of the series broke the record for the number of tweets and even beat the world-famous hit Game of Thrones in that category. Eda and Serkan had and have a huge fan base all over the world. Actors Kerem Bursin and Hande Ercel themselves often published photos and videos of gifts they received from fans.
In addition to them, great credit for the success of the series belongs to other actors and the entire team that worked on this project.
View this post on Instagram
In the series Sen Cal Kapimi / Love is in the Air we also saw Evrim Dogan as Eda's aunt Ayfer, Anil Ilter as Engin, Basak Gumulcinelioglu as Piril, Elcin Afacan as Melek, Neslihan Yeldan as Serkan's mother Aydan and others. Each of them had a more or less notable part in the story of this Turkish series. The project premiered on July 8, 2020, and quickly became very popular.
The second season was under special scrutiny because, during the break between the two seasons, it was revealed that the main actors, Hande Ercel and Kerem Bursin, are in a relationship in real life. That drew even more attention to this series, which lead to a happy ending and the joy of all fans.
Hande and Kerem received several awards for their roles in this project. The series itself was awarded. The latest recognition that Ercel and Bursin received came from Russia.
Kerem Bursin was awarded as the Coolest Guy in 2021 and Hande Ercel as the Coolest Girl in 2021 by the Russian version of Elle Girl magazine. In any case, another nice recognition for this great couple.
Post by: Rinna James