Kourtney Kardashian's ex-lovers!
Kourtney Kardashian is currently happily in love with Travis Barker, but before that she was with actors, models ...
News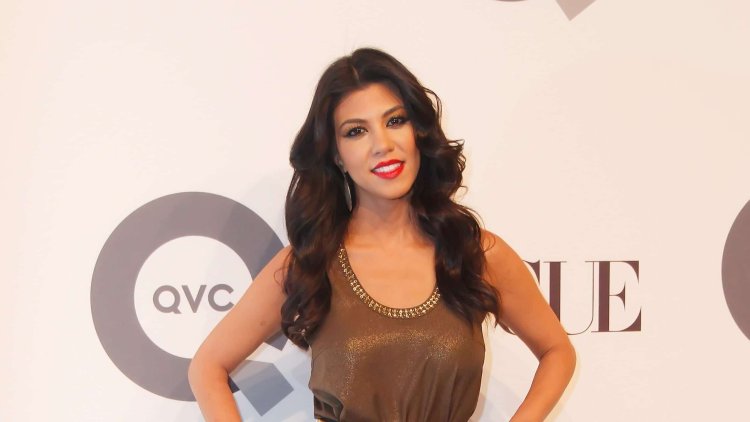 Photo Credits: Shutterstock
Kourtney Kardashian is now in a happy relationship with drummer Travis Barker, with whom she recently got engaged. The news of their engagement hit her ex-partner Scott Disick the hardest, but also his ex-wife Shanna Moakler, who does not stop slandering them in public. Much has been written about Scott and Kourtney's relationship, which lasted nine years, and she had previously kissed some other famous men.
Scott Disick
Her longest-known relationship in the public is the one with Scott Disick. The couple began dating in 2006 after they met at a party at the home of producer Joe Francis.
Much of their nine-year relationship was watched by viewers on the show 'Keeping Up With The Kardashians', including their 2015 break-up and his alcohol problems. It was also rumored that he was cheating on her, and the couple remained friends because of the children, so Scott is still part of the reality family.
Justin Bieber
After breaking up with Scott, it was rumored that Kourtney had a brief affair with Justin Bieber, 15 years his junior. The couple was seen together several times, and Justin even hung out with her children.
None of this was confirmed, but Justin once joked that Kourtney was taking advantage of him:' Man, I'm used to, what can I say ... No, but really, she's great. I have known her family for years, 'he said on one occasion.
Younes Bendjima
She began a relationship with model Younes Bendjim in late 2016 after they met during Paris Fashion Week, and they stayed together until August 2018 when she was criticized for their nude photos.
'You have to show that to get likes?' he asked below a photo of Kourtney posing in a bikini. The jealous comment was quickly deleted, but not fast enough not to spread on social networks. Kourtney didn't seem to like his behavior, so a month later it became known about the break-up, and her fans were never thrilled with the relationship anyway because they thought he was just taking advantage of her. By the way, the young model from the ex-girlfriend was 14 years younger.
Luka Sabbat
After breaking up with Benji, Kourtney was briefly with actor Luke Sabatta, who was later reported to have been with her sister Kendall. Still, many say it was just a marketing ploy for Sabbat's promotion and is there a better promotion than Kardashian?
Travis Barker
She confirmed her relationship with the tattooed drummer in February this year, and the love flared up so quickly that the drummer knelt down a few months later and proposed to her. 
However, it should be emphasized that the couple had a long-term close friendship before it sparked, and Travis repeatedly emphasized that she always understood him best.