MEGHAN AND HARRY ANGRY BECAUSE OF THE PALACE'S 'SECRET CODE': The Duchess was particularly upset by a photo
A new version of Meghan Markle's unofficial biography includes chapters on her life at the palace and her relationship with Kate Middleton.
News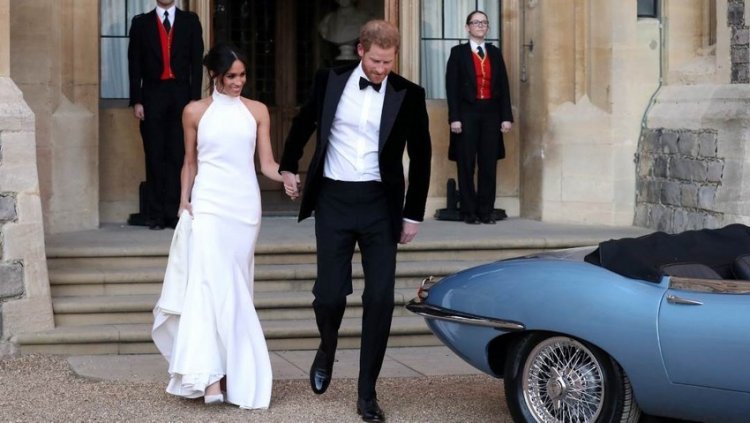 Photo Credits: Profimedia
The new version of the book about Meghan Markle, among other things, talks about the 'secret code' because of which the Duchess of Sussex suspected that the royal institution was against her.
Andrew Morton's book, ' Meghan: The Hollywood Princess' was originally published in 2018, and for the new edition, six new chapters have been added to deal with the short period Meghan spent with the royal family before the couple separated from them and moved to the US.
The new chapters talk about Meghan's relationship with her sister-in-law Kate Middleton, describe what happened before Meghan and Harry's wedding, and state how her actions confused some members of the royal family, such as Prince William.
The author of the book, Morton, is the latest in a series of royal family experts to claim that Meghan and Harry were upset by a photo of the Queen's heirs. Namely, in early 2020, the royal family posted a photo of the queen posing with Charles, William, and Prince George.
Meghan and Harry, as stated in the book, perceived this photo as an 'unspoken code' about their royal future, and suspected that 'the entire royal institution had conspired against them'.
The attention of fans was especially attracted by the part that deals with the relationship between Meghan and Kate. Although many hoped the two would become friends, there were many insider reports of tensions between them, and some sources close to the royal family concluded that they were 'simply too different'.
The book claims that Kate 'didn't have much energy' to meet and connect with Meghan as she was going through an extremely difficult pregnancy with Prince Louis in the period leading up to Prince Harry's wedding. Morton writes that Meghan, despite the clash, gave Kate a bracelet to thank her for helping prepare for the wedding.
It is also mentioned that Meghan had fits of rage because the tiara she wanted to wear was not available and that the queen coldly reprimanded them saying that Meghan would get the tiara she gives to her. The Queen's response reportedly angered Prince Harry who said, 'What Meghan wants, Meghan gets,' which didn't help his wife's reputation in the slightest.
By: Amber V. - Gossip Whispers