Mia Goth - The Oscars don't take the horror genre seriously
Actress Mia Goth says "change is necessary" when it comes to better acceptance of horror films at the Oscars.
News
Movies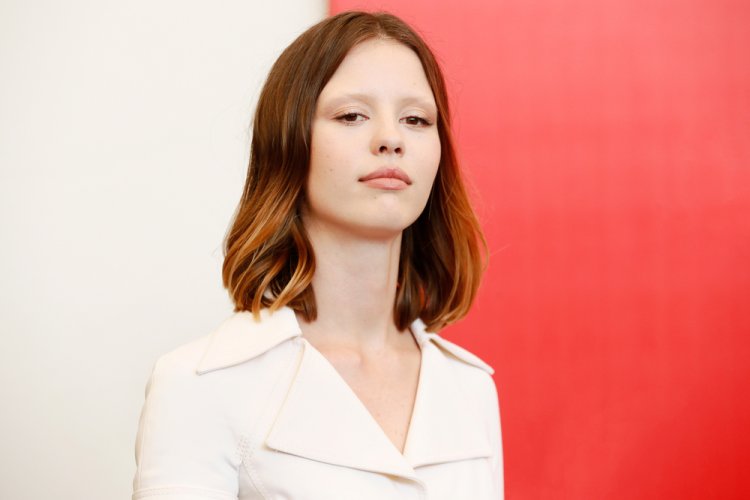 Photo Credits: Shutterstock
The English actress, best known for her roles in the horror films Suspiria, Pearl, and X, as well as the upcoming sci-fi horror picture Infinity Pool, criticized the films honored by the Academy shortly after the list of nominees for this year's Oscars were announced.
The musical biopic Elvis, the adventure/sci-fi film Everything Everywhere All At Once, the Steven Spielberg drama The Fabelmans, and the action flick Top Gun: Maverick is among the nominees for best picture.
The nominees provide a bit of genre diversity, with none of them falling into the horror category. Goth told IndieWire at the Sundance Film Festival that the absence of nominations for horror films, particularly in the acting categories, is "extremely political," and that she believes the prestigious prize is "quite political."
"I think it's very political and not entirely based on the quality of the project per se. I think there's a lot going on there, a lot of decision-makers when it comes to nominations and categories that are recognized. Maybe I shouldn't say that either, but I think it's true. I think a lot of people know that. I don't know why," Goth said of the lack of genre diversity.
The Academy has previously been criticized for its lack of horror
The actress believes that "change is necessary" and adds: "Change should happen, really. If they wanted to involve the general public, I think it would be really useful."
Fans of the genre have previously protested the decision to exclude certain horror films from Oscar consideration, such as Toni Collette's terrifying performance in Hereditary, which garnered her a Critics Choice Award nod.
Fans were also surprised that Jordan Peele's last year's sci-fi horror Nope was not nominated, with many rushing to Twitter to express their disappointment.
"I know I should have accepted the fact that Nope won't get any Oscar nominations this year, but I think everyone can agree that it deserved so much more," one user wrote, while another added: "Top Gun got an Oscar nomination for Best Picture, but Nope didn't win any? Bones and All? Mia Goth? Another year at the Oscars pretending the horror genre doesn't exist."
Post by Bryan C.