Mike Tyson: Hulu is telling lies!
"Mike," a series about the life of one of the best boxers of all time, will premiere on August 25 on the streaming service Hulu.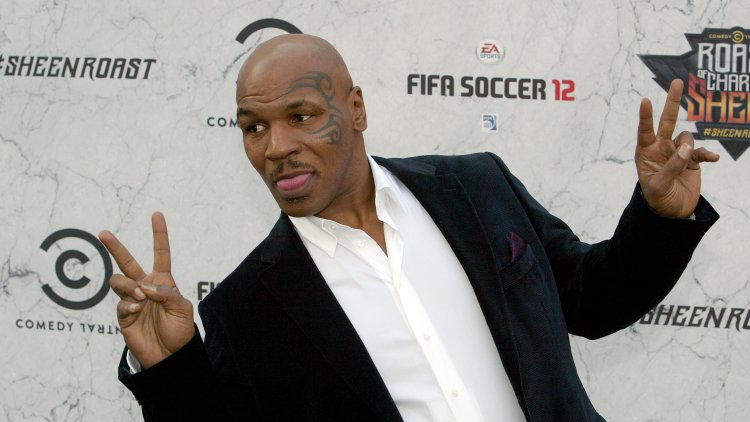 Photo Credits: shutterstock
The series will have eight episodes and will follow the ups and downs of the legendary boxer. According to Hulu, the series will "examine the American class and race system, fame and power of the media, misogyny, the distribution of wealth, the promise of the American dream, and the role of society in shaping the story of Mike Tyson."
The main role is played by Trevante Rhodes, and other roles appear in Harvey Keitel, Russell Hornsby, Laura Harrier, and Lee Eubanks. The Series is unauthorized, and Karin Gist, writer and producer, stated that they "wanted to tell an unbiased story".
The legendary boxer did not like this idea at all and accused the streaming platform Hulu of stealing the story of his life and not paying him anything.
"Don't let Hulu fool you. I do not support the story of my life. This isn't 1822. It's 2022. They stole the story of my life and didn't pay me. To Hulu executives, I'm just a nigga they can sell over the counter" - Tyson wrote on Instagram, calling Hulu the "streaming version of the slave master."
View this post on Instagram
Tyson made the announcement days after thanking UFC President Dana White for turning down Hulu's offer to promote the series.
"Hulu desperately wanted to pay millions to my brother Dana White to promote his story about my life, which was taken over by slave owners. He rejected them because he values ​​friendship and treats people with respect. I will never forget what he did for me, just as I will never forget what Hulu stole from me" - wrote the former boxing champion.
Mike Tyson's life was full of ups and downs. Tyson was known for his savage and intimidating style of boxing, as well as his controversial behavior in and out of the ring. He is in sixth place for the length of holding the title of the absolute champion in the super heavyweight category, with eight defenses in a row.
He was accused of rape for which he was imprisoned for six years. He managed to regain the world title in 1995, but lost it again in 1997, to Evander Holyfield, to whom he bit off part of the ear, in a rematch in 1997.
Post by: Rinna James