MSI Introduces SPATIUM M480 Play SSD
Technology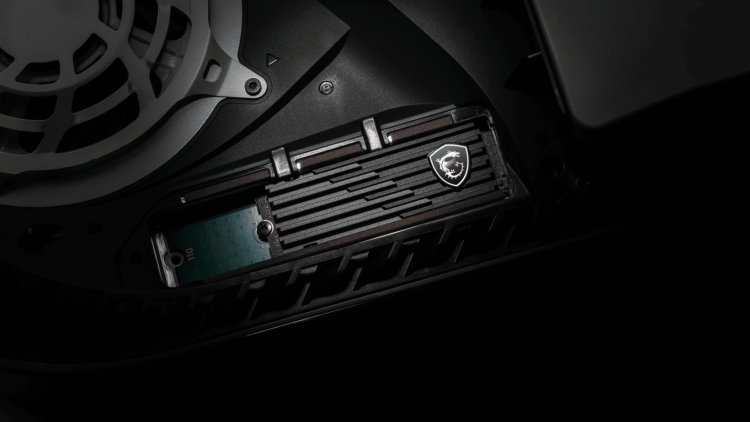 Photo Credits: MSI/Promo
MSI has introduced the SPATIUM M480 Play, a new SSD. The Taiwanese producer concentrates largely on increasing the storage capacity of the PS5, but it can also be used on PCs, as with other units in this series.
This SSD has a typical M.2 2280 form factor and connects to a PCIe Gen4 interface. Waiting for the Gen5 to arrive, it is the one with the best performance, and the MSI unit guarantees sequential transfer performance of up to 7,000 / 6,800 Mbytes per second in read / write modes.
The SPATIUM M480 Play contains "high-quality and high-density" 3D NAND flash memory, according to the manufacturer, who does not divulge the memory supplier.
It supports the NVMe 1.4 protocol and has performance-enhancing technology such as a DRAM cache buffer and an SLC cache with an unknown capacity.
The unit includes an aluminum heatsink built to accommodate the PlayStation 5 system, but as previously said, it may also be utilized in PCs for gamers or content makers.
You are already aware that these high-performance units become rather hot, and it is almost required to install some type of heatsink, whether it is given by the manufacturer of the SSD or the motherboard, which is also frequently included in the high-end.
MSI's SSD will be available in 500 GB, 1 TB, 2 TB, and 4 Tbyte storage sizes to meet a wide range of requirements. It provides a wide range of data error correction capabilities, such as LPDC ECC and E2E protection, which provide a high level of endurance to terabytes written (TBW).
The product is covered by a 5-year limited warranty. Prices have not been disclosed, but they must be in line with the average of the SSD market, which is currently quite diverse and centered on those that use the PCI-Express standard. The next generation, the Gen5, is set to arrive later this year.
G.SKILL announces DDR5-6000 CL30 64GB (32GBx2) memory kit
G.SKILL International Enterprise Co., Ltd., the world's leading manufacturer of extreme performance memory and gaming peripherals is pleased to announce the release of the Trident Z5 overclocked DDR5-6000 CL30 64GB (32GBx2) high capacity and ultra-low latency memory kit, designed for the latest Intel® Core TM processors for 12th generation desktops and Intel® Z690 chipset motherboard.
G.SKILL, a pioneer in the creation of high-performance memory products, introduces a brand new high-capacity, ultra-low latency dual-channel dual-channel memory kit with a capacity of 64GB (32GBx2) DDR5 -6000 CL30-40-40-96)).
This incredibly overclocked memory specification offers the next level in high-capacity DDR5 performance, using only the best memory components in its class to achieve high speeds with a module capacity of 32 GB. This RAM kit is approved with an Intel® Core TM i7-12700K processor and an ASUS ROG Maximus Z690 Hero motherboard.
The all-new Trident Z5 RGB and Ripjavs S5 DDR5 memory series are the proud winners of the Red Dot Award: Product Design 2022 for outstanding and innovative design. Both series of DDR5 memories exceeded the strict criteria and expectations of the jury in nine areas of product standards.