New special diet: Amal Clooney's best choice
Lifestyle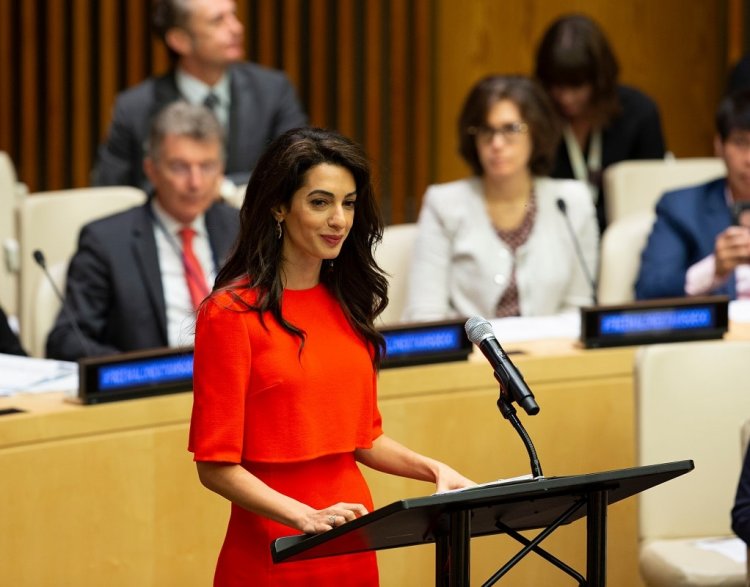 Photo Credits: shutterstock
Amal Clooney, George Clooney's wife, one of the best lawyers in the world, is in charge of her own diet. In order to keep her flawless shape, she has a special diet. She keeps close track on her meals, but according to the media, she is not on a strict diet. Recently, she revealed her special diet to the public.
A lot of people envy this woman on her flawless fashion taste but also on her perfect shape. Amal has three meals a day, breakfast, lunch and dinner.  The foods she eats belong to the different cuisine around the world. She always picks the best meals from around the world and she is a master when it comes to preparing many of them.
What's for breakfast?
Amal' diet consists of three meals a day. For her, the most important meal of the day is, of course, breakfast.  Her breakfast is made of healthy foods, which give her plenty of energy during the day.  She eats seaweed soup along with hard-boiled eggs. It's not traditional to have seaweed soup for breakfast, but Amal claims it gives her power to endure the challenges of the day.
Lunchtime
When it comes to lunch time she likes to eat Mediterranean food. She says she prepares the best spaghetti in the whole world. Also, mini-meatballs made of turkey meat and chicken breast in lemon juice are her specialty. Another important addition to her diet is, of course, salad that contains a lot of vitamins. Her salad is a 'mixture of seasonal vegetables with a little bit of spice.'
Third meal of the day
Dinner is something that Amal never skips. She likes Italian food, and her husband, the famous actor, once said that she is the best pizza maker ever. Her favorite is margarita, and she adds Lebanese cuisine, as well as Indian and Japanese cuisine. She is fond of Lebanese cuisine, because of her Lebanese origins.
Favorite meals and drinks
George Clooney said: "She makes top-notch gnocchi and pesto sauce!" They like to eat popcorn together; it is their favorite snack of all times. Amal suggests drinking few liters of water every day, it is her famous ritual. George and Amal sometimes drink cocktails to refresh themselves in the evening. It is known to the public that they created cocktails together with their friends. Together they formed so-called 'Casamigos' brand, actually a cocktail they would use as refreshment after their dinner.