Nick and Priyanka can't control their passions even at a family lunch
Priyanka Chopra and Nick Jonas have been married since December 2018 and show how much they love each other, every time they appear in public.
News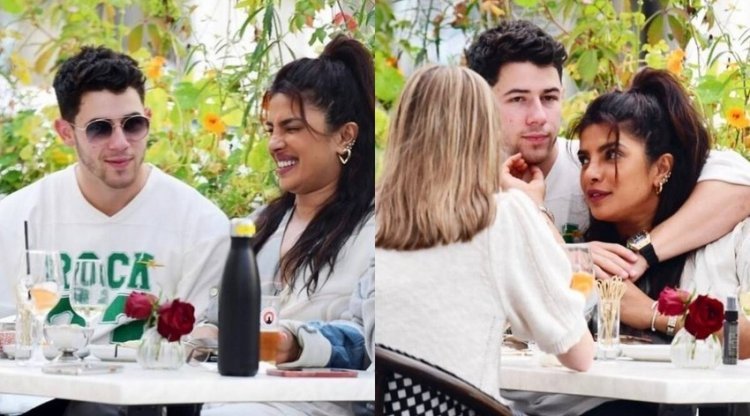 Photo Credits: Profimedia
Priyanka Chopra (39) and her 10 years younger husband Nick Jonas attract looks wherever they appear, and there was no exception this time either.
The actress and musician enjoyed a family lunch at a London restaurant and were in the company, according to media, of Priyanka's mother Madhu and another woman.
Chopra and Jonas were in a casual outfit and in a very good mood and could not refrain from exchanging tenderness. They kissed and hugged and took selfies.
By the way, Priyanka and Nick started their relationship in 2018, and Nick knelt in front of his girlfriend after only two months of relationship and they got married in December. She moved to London the same year, and the couple functions perfectly despite the big age difference, which has often been the subject of ridicule and comments that they look like a mother and son, not a married couple.
Priyanka recently spoke about the importance of maintaining a healthy balance between private and business life and revealed that she sometimes works up to 12 hours a day, so she doesn't see her husband at all. And she also revealed that they have a special rule due to overcrowded schedules.
"See you every three weeks. No matter where we are in the world at the moment, we fly to each other at least once a month and we're together for a few days. It's a rule we set when we got married. Otherwise, we'd never see each other.", explained the actress, who is considered by many to be one of the most beautiful women in the world.
View this post on Instagram
By: Olivia J. - Gossip Whispers