Finally good news for the White House: The eldest daughter of Joe Biden's son Hunter is engaged
Naomi Biden, the eldest daughter of US President Joe Biden's son, is engaged to boyfriend Peter Neal
News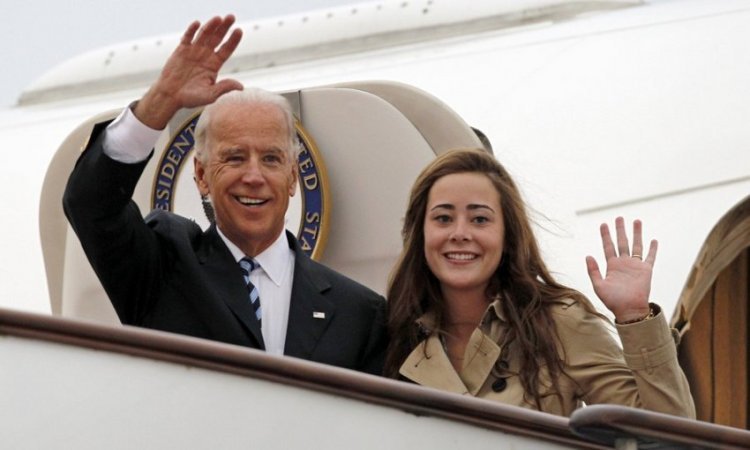 Photo Credits: NG HAN GUAN / POOL
The big news was posted on Instagram by the 27-year-old granddaughter of the US president on Saturday, sharing a selfie with her fiancé with the caption 'Forever' and a heart emoticon.
Neal, who reportedly interned in Hillary Clinton's presidential campaign and in the White House during the Barack Obama administration, posted the same selfie on his Instagram profile.
The smiling couple was photographed in a natural setting, with the president's granddaughter holding the collar of a white jacket with her left hand, from which a diamond ring shone.