Popularity of Holly Madison-ex Playboy bunny
She is famous thanks to a scandalous life with a 53-year-old man about whom she wrote a book. Yes, that is Holly Madison.
News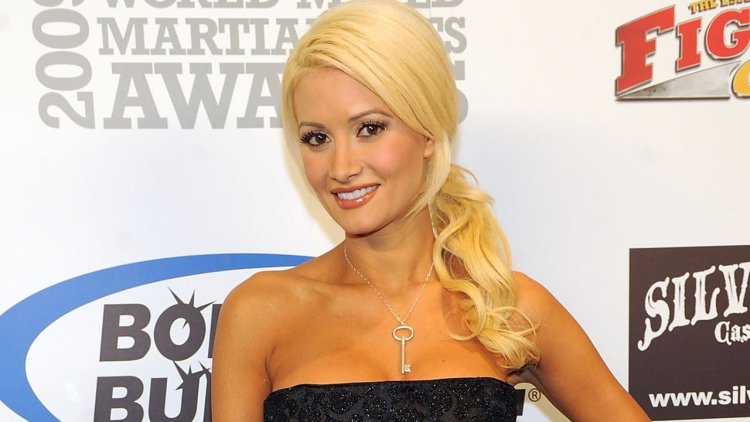 Photo Credits: WireImage
Holly Madison is one of the most famous Playboy bunnies who was with Hugh Hefner.
Hugh Hefner was an American magazine publisher. He was the founder and editor-in-chief of Playboy magazine, a publication with revealing photographs and articles which provoked charges. The first issue of Playboy was published in 1953 featuring Marilyn Monroe in a nude calendar shoot. it sold over 50,000 copies.
Hefner extended the Playboy brand into a world network of Playboy Clubs. He also resided in luxury mansions where Playboy playmates shared his wild partying life, fueling keen media interest. He was an advocate of "sexual liberation" and "freedom of expression".
Holly became famous because of her relationship with the founder of Playboy magazine, and she has written several books about it.
The most famous Playboy bunny was seen on Tuesday coming out of a dry cleaner in Los Angeles. Holly attracted attention in a short black dress that accentuated her slender legs.
The attractive blonde can thank her fame for being the girl of Hefner, who was 53 years older, and in whose Playboy villa she once lived. In the book, she revealed the shocking details of life with Hugh and a lot of handsome girls. 
Holly wrote that they all had to participate in bizarre, group sexual rituals. She also claims that he photographed them every night before going out and delivered pictures to them the next morning to see what they had done wrong with their appearance.
Also said that the founder of Playboy offered her drugs when she first went out with them, and she told him that she doesn't use things like drugs.
"He told me,' I don't normally approve of drugs, but these pills were called thigh openers in the '70s," Holly wrote.
By the way, Hugh passed away at the age of 91, and according to the American media, he slept with more than a thousand women. Holly turned over a new leaf after her scandalous life and in 2013 she married entrepreneur Pasquale Rotello (46) and they had two children. They divorced last year.