Prince William and Kate Middleton are seriously considering moving
Prince William and Kate Middleton reportedly plan to relocate with their children to be as close as possible to Queen Elizabeth II as they take on even greater responsibility in the royal family
News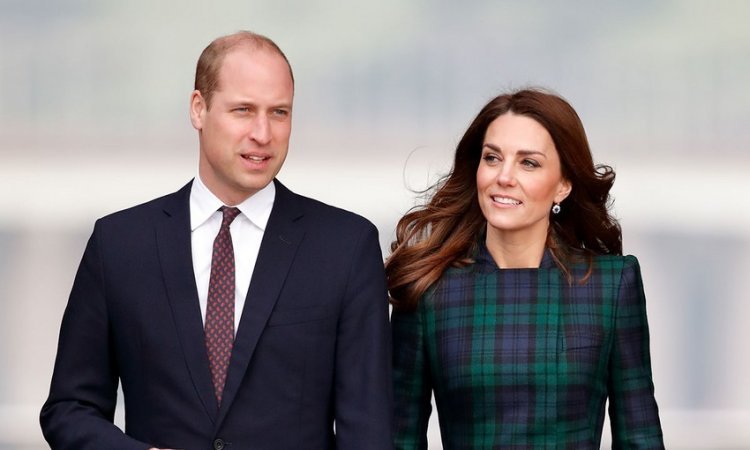 Photo Credits: GETTY IMAGES
Prince William and Duchess Catherine, writes the Daily Mail, are seriously considering a big step for their family of five, which consists of Princes George and Louis and Princess Charlotte.
The family currently lives between Kensington Palace in London and Anmer Hall in Norfolk, but they reportedly toured the property including Fort Belvedere, which is located towards the southern end of Greater Windsor Park.
'Anmer Hall made sense while William was a helicopter pilot and it was useful for Christmas in Sandringham, but in fact, he doesn't do it anymore. The location is too far for the weekends so Windsor would be the perfect compromise. They are now looking for opportunities in that area, 'said one well-informed source.
Also, it was recently reported that Queen Elizabeth II (95) plans to settle permanently in Windsor after returning from a holiday in Balmoral. The Queen and her late husband Prince Philip, who passed away in April, spent most of the lockdown due to a global pandemic at Windsor Castle, near Prince Edward and his wife Sophie and Prince Andrew, and his ex-wife, Sarah Ferguson.
William's brother Prince Harry and his wife, Duchess Meghan, restored the Frogmore Cottage on Windsor Estate, but the estate is now used by Princess Eugenie and her family after Harry and Meghan moved to California last year.
Otherwise, according to some speculations, Prince Charles plans to reduce the number of members of the monarchy one day, so that the children of Prince Harry and Meghan Markle, Archie and Lilibet, will never be awarded titles. As reported, the Prince of Wales has made it clear to the Sussexes that their children will not receive titles one day when he takes the throne, although according to the current established rule 'the grandson of a ruler has the right to be a prince'.
This explains why Archie and Lilibet do not currently hold the titles but were expected to be awarded them later in the future. Namely, the moment their grandfather, Prince Charles, takes the royal seat that now currently belongs to Queen Elizabeth, his grandchildren should be automatically awarded titles, but he is obviously planning to officially change that rule.
By: Amber V. - Gossip Whispers