Salt Bae seeking chef for new restaurant in London, salary surprised everybody
Nusret Gökçe, better known as Salt Bae, is looking for a chef in his sumptuous London restaurant, but the salary surprised many given that the hourly rate is equal to the price of mashed potatoes on the menu of this restaurant.
Lifestyle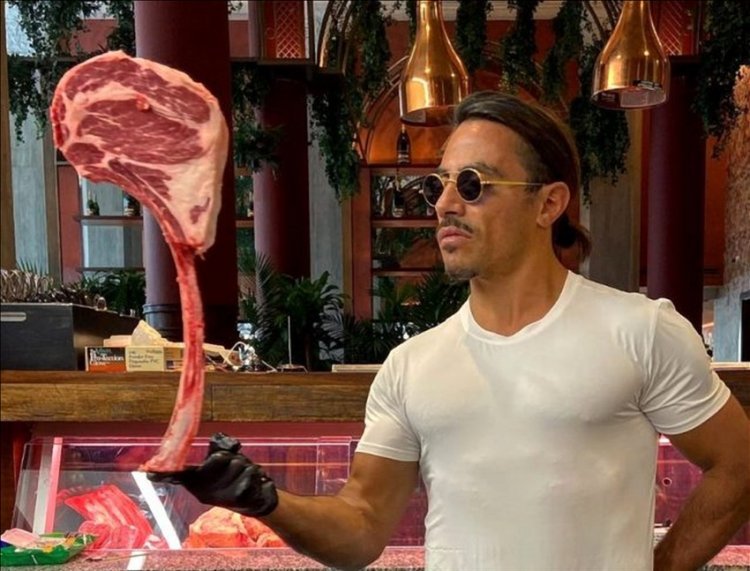 Photo Credits: Getty Images
The Nusr-Et Steakhouse restaurant in Knightsbridge is owned by renowned Turkish chef Nusret Gökçe, and his culinary skills have brought him more than 38 million followers on Instagram since 2017.
Chef de Partie is needed to join a branch of the Nusret chain in the UK, the restaurant posted an ad on Caterer.com and offers only $ 16 per hour plus tips, which is the price of mashed potatoes or sweet corn in this expensive restaurant.
In the job advertisement, they are looking for an experienced Chef de Partie, who will be in charge of a certain area in the restaurant.
View this post on Instagram
The ad states that the successful candidate will work with some of the best ingredients from the UK and abroad in one of the most famous steakhouses in the world.
"You will play a vital part in a large team and will support the Head Chef during service. To the successful candidate Nusret London offers a highly competitive salary and excellent opportunities to develop a global career," the ad reads.
View this post on Instagram
Recently, bills from the Salt Bae restaurant have surfaced online, and the high prices have surprised many people. Namely, the price of the steak on the bill was $ 913.
By: Helen B.