The bodies of Kim and Khloe changed overnight!
Kim and Khloe Kardashian never looked better, and the latest photos from an exotic vacation show their biggest body change.
Stars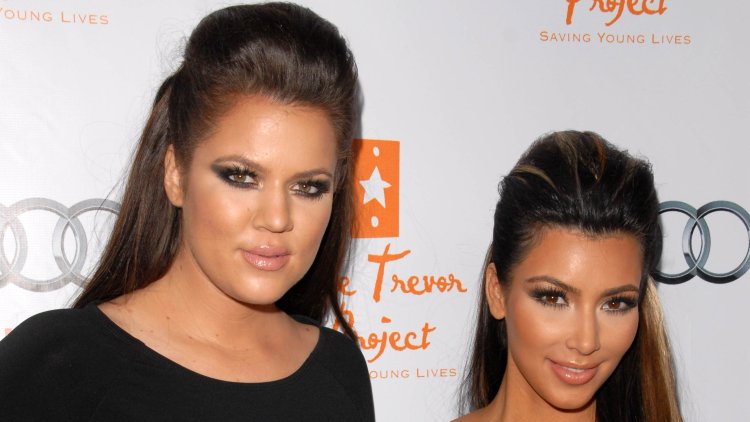 Photo Credits: Shutterstock
At the end of June, Khloe Kardashian celebrated her 38th birthday. Theme parties and trips are inevitable for every member of the family, and many wondered what the youngest member of the three Kardashians had prepared this year. Now they found out. Namely, the family traveled to the exotic islands of Turks & Caicos, where Kim also promoted a new collection of swimwear from her own brand 'SKIMS'.
Along with Kim and Khloe and their children, their brother Rob went on the trip, while the other sisters Kourtney, Kendall and Kylie did not share content from exotic beaches on their Instagram profiles.
'Khloe's birthday trip', Kim wrote along with their joint photos from the sea where they posed in black bikinis and once again showed how much their bodies have transformed recently.
View this post on Instagram
Kim recently admitted that she lost seven pounds just to fit into a Marilyn Monroe dress for this year's Met Gala, and she did it by eating only vegetables and protein, cutting out carbohydrates and sugar, and running on a treadmill every day.
Khloe is also a real shock to many who wouldn't even recognize her in old photos. After she had her daughter True four years ago with her ex-partner Tristan Thompson, the period of her greatest changes began. Since then, she lost 27 kilograms, and no one dares to call her the 'fat sister', the 'black duck of the family' and the 'only different one' anymore.
However, the entire journey called 'Khloe's transformation' began with the divorce from basketball player Lamar Odom, which for her was a form of mental growth and a way to clear her head. Unfortunately, she was not lucky in love and every important man in her life cheated on her, so many say that they are responsible for her dream figure.
After her divorce from Kanye West, Kim began to train more than ever in her private home gym, and only healthy food was on the menu. She is currently in an ever thinner phase, just like her sister Khloe, but many have also noticed that the shape of certain parts of the Kardashians' body has changed, more precisely, that they have removed implants from their buttocks.
Post By: Vanessa F.