The trick for the creamiest and finest oatmeal
Oatmeal is a favorite choice for many for the first meal of the day, it is filling, easy to prepare, tasty, and it's not expensive. 
Recipes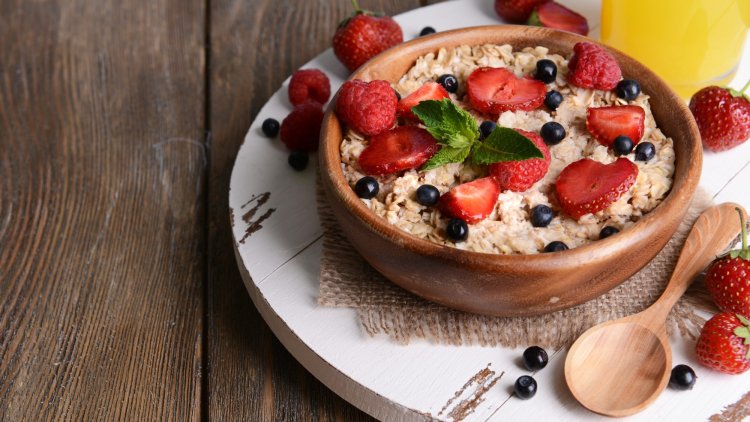 Photo Credits: depositphotos
Oatmeal is a favorite choice for many for the first meal of the day, it is filling, easy to prepare, and it's not expensive. However, it can also have a somewhat dry taste and unattractive texture, so some will give up consuming it.
But Swedes know the secret to make the tastiest, creamiest, and juiciest oatmeal you'll ever try. They use quite ordinary oats, the toppings are classic (like cinnamon and brown sugar), and the method of preparation itself is not special, it is simply prepared on the stove.
The secret is that the Swedes make their oatmeal from a combination of rolled grains and powdered ones. The silky, juicy texture of the porridge is created thanks to the additional starch that oat powder has. Such oatmeal in Sweden can be bought ready-made, but if you are not able to, you can prepare it yourself, and very easily. To prepare you will need rolled oats (any quick-cooking oats will be good), a blender, a pot, and toppings as desired.
Oatmeal - preparation:
Put 80 grams of oats in a blender or food processor and blend until a fine powder forms. Put the powder in a small zip bag or closed container.
The next time you make oatmeal, cook the oats according to the instructions but replace a quarter of ordinary oats with powdered oats (so instead of 80 grams of oats you will use a ratio of 3/4 classic oats and 1/4 oat powder).
Add the same amount of water as you would otherwise (usually twice the amount of cereal, but it is recommended that you start with a slightly smaller amount and add more water as needed). The preparation of the creamiest and juiciest oatmeal takes about five minutes, and for even more flavor, enrich it with classic additives (seeds, fruits, nuts, and honey are always a great choice).
Tip: If blending oats seems like too much work to you, you can buy oatmeal and whisk it into boiling oatmeal. The taste will be the same, but it is important to whisk the flour into the porridge so that no lumps form.