Trevena met Holland in the boxing ring!
Spider-Man finally showed the steel chest that every man dreams of!The actor drives his fans crazy with his muscular body.
News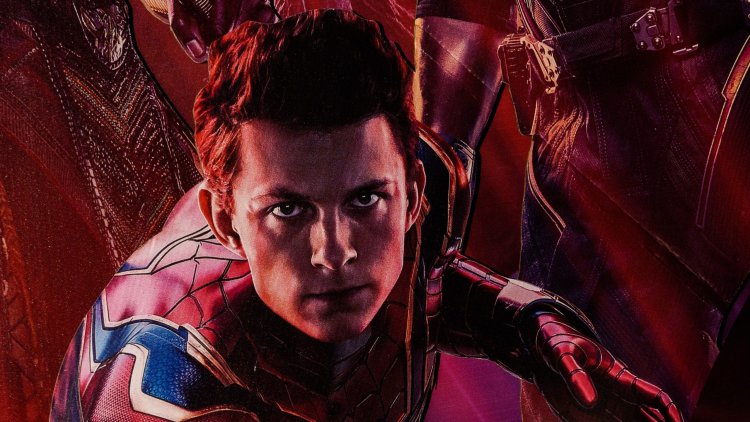 Photo Credits: Shutterstock
Tom Holland drives his fans crazy with his muscular body. Earlier this week, Oliver Trevena, 40, was boxing with his friend Tom Holland, 25. When they were done, they took a photo showing how toned Spider-Man is.
Oliver Trevena wrote the following in his post: "Use extreme caution when training with a friend who is also a Marvel Superhero. May cause post-workout collapse."
And he ended the publication using the hashtag #NowPutYourShirtBackOnSpiderman, to make fun of the popular actor.
Boxing coach Louis Chandler said last summer that Holland is an impressive boxer and has a "strong-arm". 
Tom Holland ends 'Spider-Man: No Way Home' promotions. Until a few weeks ago, he was promoting the premiere of what could be his last film as the superhero. According to Box Office Mojo, the actor's third solo film within the MCU managed to enter the Top 10 of the highest-grossing films in history.
"Spider-Man: No Way Home" racked up $609 million in the United States. In an interview for PEOPLE magazine, Tom Holland spoke about the experience of playing this superhero.
"I loved every minute of it. I am very grateful to Marvel and Sony for giving me the opportunity, to support me and allow my character to grow. It has been an amazing experience" he told.
In addition, he added that he is not yet ready to say goodbye to the character, but if he has to, he believes that this would be the best time. 
Since 2015, he has embodied this new version of the popular and beloved superhero, and with the end of the trilogy originally agreed by the studios."I don't want to be responsible for delaying the next young man who deserves it," Tom Holland said last month. However, expect the next Spider-Man to be much more diverse.
"I'd love to see a more diverse future Spider-Man, maybe there's a Spider-Gwen or a Spider-Woman. We've had three Spider-Man in a row. We have all been the same. It would be nice to see something different," said Tom Holland.
After the resounding success of "Spider-Man: No Way Home", Sony and Marvel are not willing to let the actor go so easily. Tom seems to have charmed everyone with his interpretation of the character with arachnid superpowers.
At first, it was thought to make a trilogy of films and incorporate the character into the Marvel Cinematic Universe, to which Sony Pictures has the rights.
Although after the premiere of the second film, there was a risk that Spider-Man would not be in the shared universe created by Disney again, the companies managed to reach an agreement to continue working together. Last month the actor said, "If I'm still here after 30, I've done something wrong".
On the other hand, Andrew Garfield does not seem to have a problem with continuing to wear the Spider-Man suit, since he recently commented that he would like to work with Tobey Maguire and Tom Holland again.