U2 released a new version of the legendary song
The new version of "With Or Without You" retains the melancholic atmosphere of the original, but...
Entertainment
News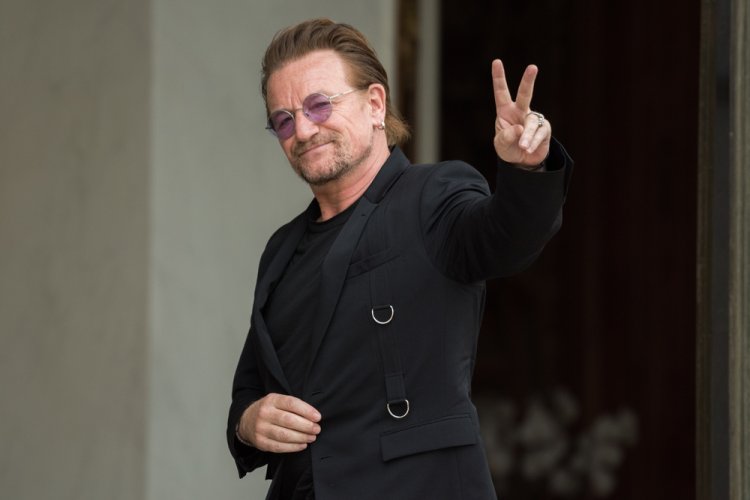 Photo Credits: Shutterstock
U2 has released the second song from their upcoming compilation Songs Of Surrender, which will feature covers from their entire history. They have now released "With Or Without You" as a follow-up to "Pride (In the Name of Love).
The song was released as the lead single from their fifth album, The Joshua Tree, in March 1987. It was a huge success, topping the charts in their native Ireland, the United States, and Canada, as well as breaking into the Top 5 in the Netherlands, Belgium, the United Kingdom, Finland, New Zealand, and Spain.
The new version of "With Or Without You" keeps the original's melancholy ambiance, but with a sharper and more minimalistic sound centered on acoustic guitar framing Bono's passionate lead vocals.
Songs Of Surrender, which will be released on March 17, will include 40 covers of U2's four-decade discography, including songs from all but two of their 14 studio albums (1981's October and 2009's No Line On The Horizon). The CD follows Bono's biography "Surrender: 40 Songs, One Story," which was released last November.
"From the moment we stopped respecting the original version, each song began to open up to a new authentic voice of this time, us as we are now and especially the singer that Bono has become. I hope you like our new direction," wrote Dee Edge.
The Edge announced the album to fans in a series of handwritten letters, explaining that most of U2's work was "written and recorded when we were a group of very young people" and that the songs "mean something completely different to them today" after a number of years.
"Some grew up with us," he wrote. "We outgrew some of them, but we didn't lose sight of what prompted us to write those songs. The essence of those songs is still in us. But how do we reconnect with that essence when we have moved on and grown so much?".
Post by Bryan C.