Upcoming Games: Second half of month
Technology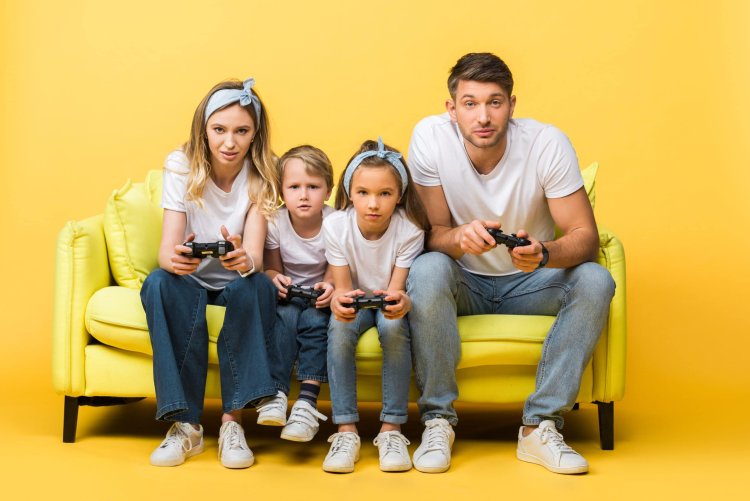 Photo Credits: Depositphotos
June 16
Redout 2
A tribute to old racing games that land as an uncompromising, fast, hard, and rewarding driving experience, complete with the disorientation that arcade racing games are known for.
And everything from the graphics, the scenery, the effects, and the music is designed to make you feel like you're racing at a staggering 800 km/h.
Starship Troopers: Terran Command
This thrilling real-time strategy game set in the Starship Troopers film universe is finally here, after several delays that pushed its release date up to two years. Take command of the mobile soldiers and contribute to the struggle against the spider threat.
Skeleton Crew
Welcome to Karpathia's shattered world, where humans are the endangered species. Only the Yeoman Eldritch elimination team can preserve humanity from the chaotic hordes.
In this frenzied gothic brawler, platformer, and co-op adventure for 1-4 people, battle solo or with pals and experience fast-paced tactical action as you explore this gothic 2D universe.
June 21
Fall Guys
This popular Battle Royale and platformer is once again among the next releases, nearly two years after its introduction and one year after its purchase by Epic Games, with the transition to a completely free-to-play model and the expansion of its availability to Microsoft and Nintendo platforms.
Wreckfest
From the developers of FlatOut 1 and 2, comes this racing and demolition simulator with the most realistic physics and collision system. Enjoy dramatic wrecks, nail-biting finish-line clashes, and shards of metal soaring into the air.
June 23
Sonic Origins
Relive Sonic The Hedgehog, Sonic The Hedgehog 2, Sonic 3 & Knuckles, and Sonic CD's legendary adventures with this updated remaster, which adds new areas to explore, more animations, and the new Anniversary mode.
June 24
Fire Emblem Warriors: Three Hopes
This new chapter of the Fire Emblem saga, in which the future rulers of the three nations that make up Fódlan cross paths with Shez, a member of a group of mercenaries with a crucial task that complies, is one of Nintendo's next releases and huge bets. In this unpublished story, guide Shez and his companions to find the myriad repercussions and endings that he conceals.
All of this takes place in the saga's basic real-time strategy mode, which will provide us with a number of new functions as well as the return of those from earlier iterations.