Veggie recipe: Spaghetti in sweet potato sauce
In front of you is another delicious vegan recipe, full of all the nutrients you need.
Recipes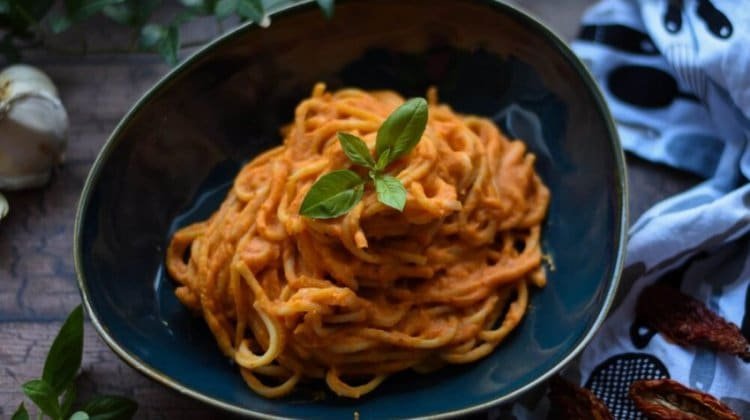 Photo Credits: Profimedia
Sweet potato is sweeter by itself, but in this salty dish, it gives one wonderful, balanced line. It is very easy and quick to prepare, so let's throw in the ingredients.
Ingredients:
1 large sweet potato

200 ml vegan sour cream for cooking

1 small onion

2 cloves of garlic

2 teaspoons nutritional yeast

2 teaspoons ground paprika

1 teaspoon of mustard

2 tablespoons of oil

a little tomato sauce

a pinch of salt

200 g spaghetti
* these measures apply to portions for two adults
Preparation:
Peel the sweet potato and cut it into cubes. Cut the onion into quarters and put them together in a fireproof dish. Add garlic, sprinkle with oil and sprinkle a little salt on top. Bake the vegetables in the oven for 30 minutes at 200 degrees.
Once the sweet potato has become soft, it is advisable to cool it a bit as the blender is not intended for warm ingredients. Put vegetables and all other ingredients in a blender.
Blend well until you get a nice smooth texture. If you think it is very thick add a little warm water at the end.
Cook the spaghetti to your liking and combine them in a separate bowl with your sauce. Your meal is ready to consume and enjoy.
By: Olivia J.