Voldemort reveals a new detail!
You thought you knew all about Harry Potter? Voldemort revealed a well-hidden secret: Ralph Fiennes, who played Lord Voldemort, revealed a detail from the filming that surprised many
Movies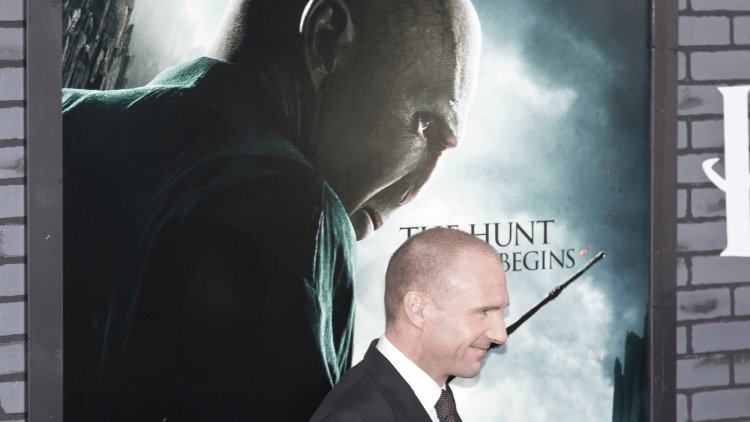 Photo Credits: DepositPhotos
Hollywood actor Ralph Fiennes, who has twice been nominated for an Oscar, appeared at the New York premiere of "The King's Man" at the Museum of Modern Art in downtown Manhattan.
The famous Englishman, who will turn 59 next week, appeared in a black striped suit with double buckles and oxfords, and in the new film, which hits theaters in late December, he plays the Duke of Oxford called Colonel TE Lawrence.
After this premiere, another world premiere awaits him, and it is on the occasion of the 20th anniversary of the Harry Potter film, in which he embodied 'the one who must not be named', Lord Voldemort.
It's hard to believe that it's been 20 years since the first 'Harry Potter' movie was shown on the big screen. But after two decades, eight movies, two spinoff movies, and a theatrical play, the original stars are reuniting. The magic trio:  Daniel Radcliffe  (32), Emma Watson (31), and Rupert Grint  (33), gathers for the retrospective special 'Harry Potter 20th Anniversary: ​​Return to Hogwarts' on HBO Max.
It was recently revealed that during the filming of 'Harry Potter' Fiennes wore women's socks which he kept with garters under Voldemort's robe.
"I had fun playing Voldemort and one of the things I'm often questioned about was how our clothes worked. I had these long, fluttering robes and I had to be able to glide like a snake in them. So I wore a pair of women's socks under my coat. .Every time I moved, they would start sliding down my legs, all the way between my knees and it got pretty awkward for me. So we had to sort it out somehow.That's why I wore women's socks with garters.My favorite pastime during that shoot was teasing a stuntman by coming in front of him and lifting up my costume, "said the famous actor, who does not hide that he had a good time making films about the most famous wizard.