VW postponed ID.5 due to lack of parts
Technology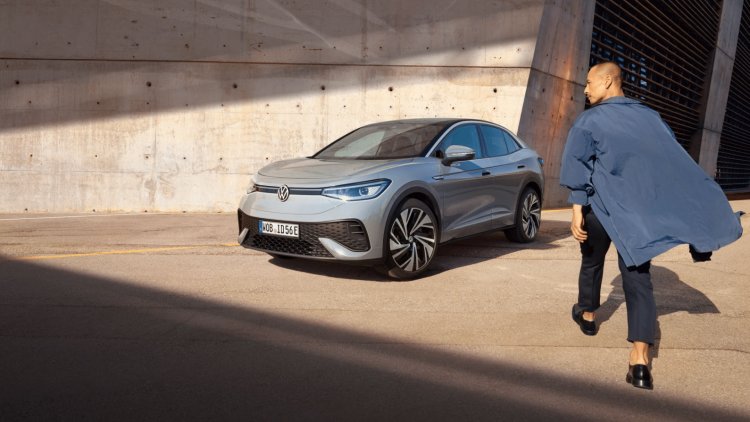 Photo Credits: VW/Promo
VW has been forced to postpone the market debut of the ID.5 electric car due to a lack of parts.
VW has mostly bought wire harnesses from the German manufacturer Leoni, which has them made in Ukraine for cost reasons. However, production is temporarily halted due to the Russian invasion. Work is not expected to resume until the beginning of April 2022.
According to Automobilwoche, sales will not begin until May 6th due to missing parts. There would only be show and demonstration cars at this time. There are a few ready-made ID.5s available, but not enough to cover the dealers.
The ID.5 electric SUV, which stands 1.61 meters tall, is a flatter variant of the ID.4 electric SUV, which already exists and has a coupe-like rear end. The interior space should be comparable to that of a VW Tiguan (with a 150 hp petrol engine) that costs at least 42,630 dollars and comes with a Discover Pro navigation system, a Comfort telephone interface, and LED headlights.
The ID.5, which costs 51,645 USD and has 174 hp, offers cruise control with Car-to-X networking as a particular feature. The entry-level Pro model has a WLTP range of 523 kilometers.
The cruise control combines Car-to-X networking with other vehicles and cloud computing to map speed restrictions as precisely as possible without relying on outdated navigation data.
Travel Assist with Swarm Data is available for a fee and can learn the driving habits of other networked vehicles in order to continuously improve driver assistance systems such as the lane departure warning system.
The essential prerequisite for enjoying these online services is a free user account with VW ID and an activated We Connect Plus subscription, which is valid for three years from the day the vehicle is delivered.
In contrast to other automobile manufacturers such as BMW, VW did not adopt the 5G mobile standard beginning with the 2019 model year, instead opting for 11p WLAN to share data with other vehicles. However, as of the end of October 2020, the use of pWLAN has been prohibited in the United States and the European Union because, for example, interference can arise when the radio band is used concurrently and the transmission power is only a few hundred meters.
As a result, new C-V2X vehicles must be built on LTE and 5G mobile communications standards, as is already the case with the ID.5 and a number of BMW models.
VW is currently creating its own Linux-based infotainment operating system and is facing a lot of criticism for it, but that will change in 2023. Beginning in 2023, the VW Group will introduce the first new vehicles that will rely on a Tomtom navigation solution, incorporating EV route planning with charge stop recommendations.
Tomtom is now working with VW subsidiary Cariad on the vw. os, which will be incorporated in version 1.2 in the first models from 2023 and will be based on Android - but without Google services.