Warm and healthy - Creamy pumpkin soup
This is a soup with a refined taste, but above all - very healthy.
Recipes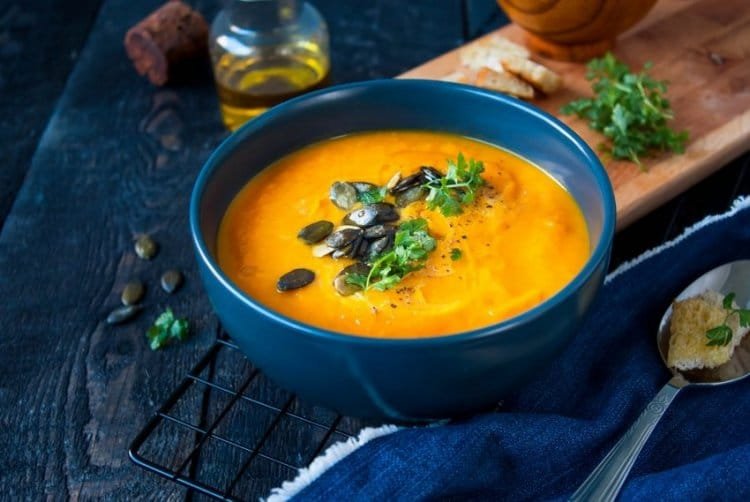 Photo Credits: Shutterstock
Ingredients:
500 gr. cleaned pumpkins

2 bay leaves

700-800 ml of chicken broth

half a teaspoon of curry powder

50 ml of heavy cream

olive oil

chopped parsley

salt and pepper
View this post on Instagram
Preparation:
Chop the cleaned pumpkin into cubes and prepare the broth. Fry the pumpkin in a pot with olive oil for 2-3 minutes, add the bay leaf, pour the chicken broth and when it boils cook for about 20 minutes, maybe a little less or a little more - it depends on the pumpkin, but it is important that it is completely soft.
When the pumpkin is cooked, take out the bay leaf and mix the soup with a blender, return to the heat, add half a teaspoon of curry, pepper, and salt, if necessary, and of course water if you want a thinner soup, and let it boil.
Finally, add about 50 ml of heavy cream and chopped parsley, stir and remove from the heat.
Serve warm. If you want an even more creamy texture, everything is exactly the same just put less water to make it thicker. In the same way, you can cook carrot soup and potage.
Enjoy your meal!
Read more: Chicken rolls with cheese and sesame.
By: Helen B.