Why Torres Del Paine National Park should be a bucket list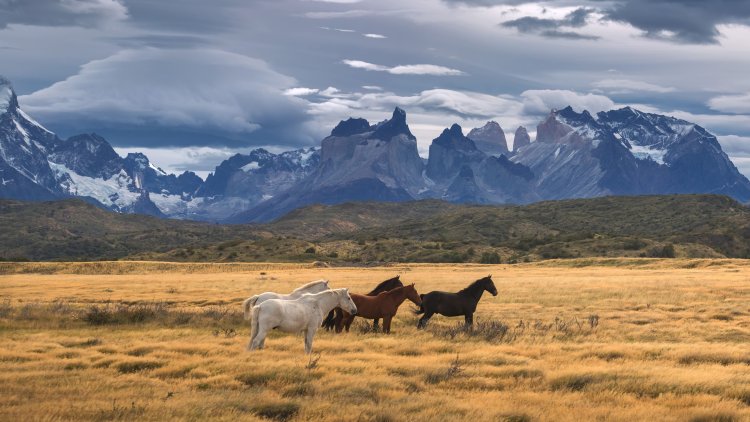 Photo Credits: shutterstock
Everyone who has traveled to Torres del Paine National Park knows that this is one of the most beautiful places on Earth. Located at the edge of the world in stunning Chilean Patagonia, Torres del Paine National Park, declared a Biosphere Reserve by UNESCO and the 8th Wonder of Nature, is a world of unique contrasts. Its majestic mountains hide turquoise lakes, evergreen forests, and vast ice fields.
Approximately 225,000 hectares of untouched, untamed nature are located in one of the most remote places in the world. It is the largest and most visited Chilean park, and what makes it even more attractive is the fact that it is the last part of the so-called "The Road to the End of the World". With an abundance of wildlife, otherworldly landscapes, and a variety of shapes and colors, Torres del Paine is the best national park in Chilean Patagonia.
The most famous and recognizable part of this park is the mountain range made up of three granite towers. The word "Paine" itself means the color blue, and "Torres" the pillars. Seen from a distance, they do not differ much in color from the blue of the sky above and behind them and the water in front of them.
View this post on Instagram
The towers are called Torres d'Agostini, Torres Central, and Torres Monzino, and they rise 2,500 meters above the sea. This is precisely the most beautiful scene that led to the title of a wonder of the world, but one should also take into account the fact that some of the most beautiful glacial lakes in the world are located here.
Planning a trip to Patagonia can seem like quite a challenging feat, as you are going to the bottom of South America where the weather conditions change every now and then. The best time to go is from November to the beginning of March, when the temperatures are high and you will have the opportunity to explore even the most difficult terrains.
Post by: Rinna James