All the illegitimate children of Prince Albert!
Although older than his heir to the throne, Prince Jacques, these children of Prince Albert have no right to the throne...
Stars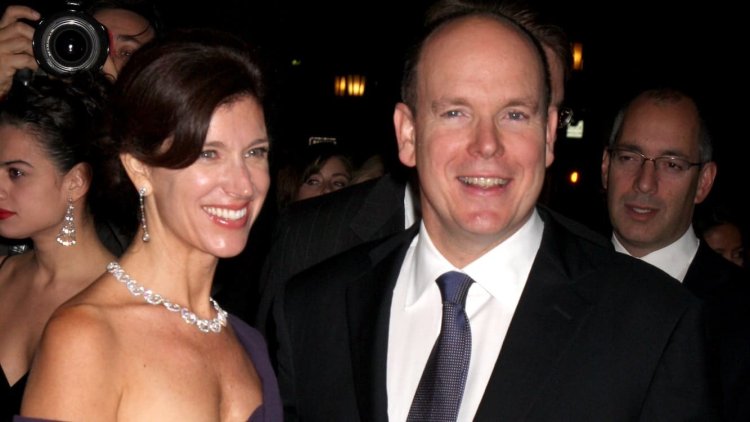 Photo Credits: depositphotos
Although older than his heir to the throne, Prince Jacques, these children of Prince Albert have no right to the throne or to wave to the people from the balcony.
Prince Albert II, who heads the Principality of Monaco, has been married since 2011 to Charlene Wittstock, a former Olympian from South Africa. He had two children with her - Prince Jacques and Princess Gabriella (7), from whom he is inseparable. After their mother had health problems throughout 2021, Albert was dedicated to the children and did his best so that Crown Prince Jacques and his twin sister did not suffer too much from their mother's absence.
Princess Charlene spent as much as ten months in Africa, where she was treated for an ear, throat, and nose infection, and she also had a number of difficult surgeries. After returning to Europe, after a short stay in the Rector's Palace, she went for further treatment in Switzerland. Only recently, she is at home, and while she was still in the Republic of South Africa, her husband pointed out that the most important thing for him was to be with the children.
"It is quite simple for me - my family is my priority" - the prince emphasized. –"This is an extremely important time in the lives of my children: the way they grow up, how they see the world. If one of the parents is absent due to health reasons, the other must be there. I have heard many of my friends complain that they should have been with their children more. I don't want to regret not being there." However, Prince Albert was not always such a devoted father. After all, he has (at least) two more children. Extramarital, without the right to the throne, which is not talked about.
The first of his illegitimate children is Jasmine Grace, whom the prince got with American waitress Tamara Rotolo in March 1992.
Rotolo then filed a paternity lawsuit against Albert, claiming that he was the father of her child after she listed him as the father in the girl's birth documentation. The case reached the court in 1993, and in the end, it was rejected because the court determined that "the connection between Prince Albert and the federal state of California is insufficient to justify the hearing".
However, years later, only in May 2006, a DNA test confirmed what Tamara Rotolo had been claiming all along - that her daughter's father was Prince Albert of Monaco. He then recognized Jasmine as his daughter and invited her to live and study in Monaco. Today, she uses Albert's family name Grimaldi, and she tried to break through as an actress and singer. She is dedicated to humanitarian work, and she is a fighter for women's rights.
In May 2005, Nicole Costa, a former Air France flight attendant from Togo, claimed that her youngest son, Alexandre Costa, was the child of Prince Albert of Monaco. She stated that paternity was confirmed by DNA testing requested by the Government of Monaco, and she also pointed out that the prince signed a certified certificate confirming that Alexandre was his child.
The Paris Match then published a ten-page interview with Nicole, which was accompanied by photos of Prince Albert holding and feeding his son. Then she revealed that they live in the prince's apartment in Paris and that he helps them financially, as well as that she pretended to be his friend's girlfriend in order to preserve discretion. Prince Albert then sued several media outlets for violating his privacy, but in July 2005, a few days before he came to head the Principality, he officially confirmed that Alexandre was his biological son. Today, he bears the surname Grimaldi-Costa, and as he is very young, he is currently focused on schooling.
While Prince Albert admitted that Jasmine and Alexandre weree his children, he did not do so when it comes to other claims of extramarital paternity. German model Bea Fiedler stated that Albert is the father of her son Daniel, which the court rejected. The prince gave his sample for DNA testing, but the result did not reach the court because Fiedler rejected that it was Albert's sample at all. In December 2020, a woman from Brazil filed a paternity lawsuit against the prince, claiming that she had a child with him while he was in a relationship with Princess Charlene, his current wife. Albert's lawyer described the claim as "fraud".