Avatar 2 causes problems for cinema projectors
Some cinemas may face issues because Avatar: The Way of Water operates at a frame rate of 48 fps rather than the standard 24 fps used in movies.
News
Movies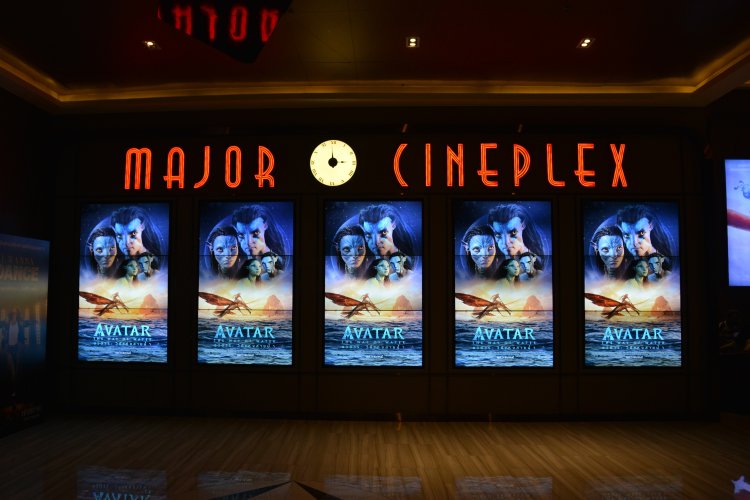 Photo Credits: Shutterstock
Avatar: The Way of Water, as a successor to Avatar, follows in tremendous footsteps - especially technically. As a result, Avatar: The Way of Water is accessible not only in 2D and 3D but also in two separate frame rates of 24 and 48 frames per second.
The former conforms to the cinema film standard, while the latter, at 48 frames per second, is the so-called high frame rate technology - which evidently causes issues in some theaters.
Some Japanese cinema projectors struggle to keep up with the increased frame rate. While the 3D version of Avatar: The Way of Water plays at a steady 48 frames per second (reducing nausea), the 2D version only shows action scenes with quick frame changes at 48 fps.
However, because the projectors in the 2D version must flip between 48 and 24 frames per second, the hardware can overheat and shut down automatically. This is exactly what happened in some Japanese cinemas. Toho Col, Tokyu Corp., and United Cinemas Co., subsequently returned their customers' ticket purchases.
It remains to be seen how these concerns may affect Avatar: The Way of Water's box office performance. The picture has so far fallen short of lofty expectations on a global scale, and it did not debut at number one.
The first USD 500 million in sales are done
In the United States, James Cameron's latest picture earned roughly 135 million US dollars on its first weekend, falling short of the projection of at least 150 million US dollars.
However, Disney may now rejoice because the new avatar has surpassed the $500 million mark internationally. Sales were 497.1 million US dollars on Monday, but yesterday they topped the 500 million US dollar level.
China with $62.1 million in box office revenues, followed by Korea with $27.4 million and France with $26 million. A solid Tuesday aided the new persona and caused the box office to ring. Tuesday was the most successful day for Avatar: The Way of Water.
Disney can also expect significant money from product placements. Mercedes-Benz, for example, spent several million US dollars on a marketing campaign and designed the Vision AVTR concept vehicle. LG is conspicuously situated next to the car manufacturer and, for example, has begun a 3D ad for the film in Times Square.
Post by Bryan C.