Create your living room from dreams!
The living room is definitely the room where we spend most of our free time, and for that very reason, it requires our full attention when it comes to decoration.
Lifestyle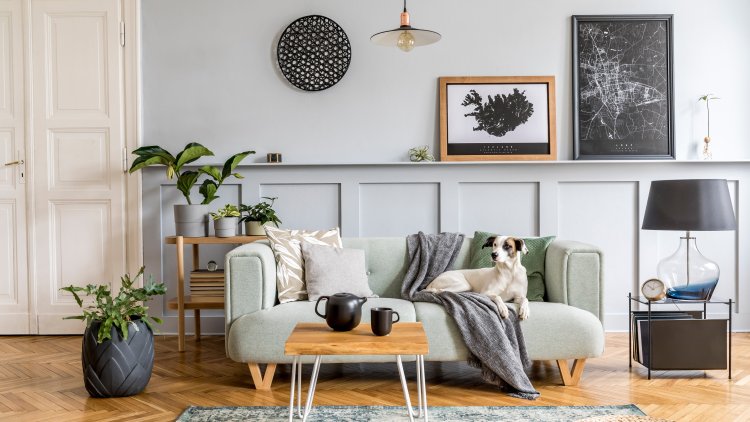 Photo Credits: Shutterstock
The living room is often the first room we decorate and certainly the first room we show new guests during the tour. A well-decorated living room attracts you and makes you want to stay in it as long as possible, right? That's why we all want this part of our home to be representative enough, aesthetically pleasing and pleasant to stay in. While there are a few fairly obvious basics, there are also a few key steps that can help you create a living room that is both beautiful and functional.
View this post on Instagram
CHOOSE LIGHTER FURNITURE
Most people hesitate when it comes to buying anything white for their homes, but sometimes it's essential, especially when your room doesn't get enough natural light. And while the chances of staining a white sofa or carpet are high, the risk is worth the reward. Adding a long, white sofa will automatically make the room feel bigger and brighter. Therefore, when planning your larger purchases, try to plan that several key items must be white or some light shades.
DARK SHADES FOR DETAILS
Of course, not everything in your room should be bright. Using specific colors gives more fun, lively atmosphere. But keep in mind, that just one detail is not enough. If you have only one dark piece in the room, it will be painfully eye-catching. So be sure to find creative ways to introduce color or tone by using several different details.
ACCENT THE LIGHTING
Of course, you are always at an advantage if you have a living room that receives enough natural light at all times, but if this is not the case - don't worry! You can always resort to artificial lighting, and in that case, don't be afraid to overdo it with lamps or a central light.
USE MIRRORS
Another trick to fake luxury and more light in your space is to add a mirror. Placing a mirror strategically above an interesting piece of furniture will ensure that your home appears original, elegant, but also much more spacious. Mirrors really combine beauty and utility!
DON'T FORGET THE PLANTS
Plants literally add life to your space, so placing a few beautiful specimens in the living room will make it feel more alive. You can also opt for brightly colored pots to spread light throughout the room. Make sure you water them properly and give them some time by the window in another room if needed.
NEW: https://tvexposed.com/decorative-details-found-in-every-chic-home
Post By: Vanessa F.