Dakota Johnson: A life and career
All the best of the talent of her parents, grandmother, and stepfather, came together in her
Stars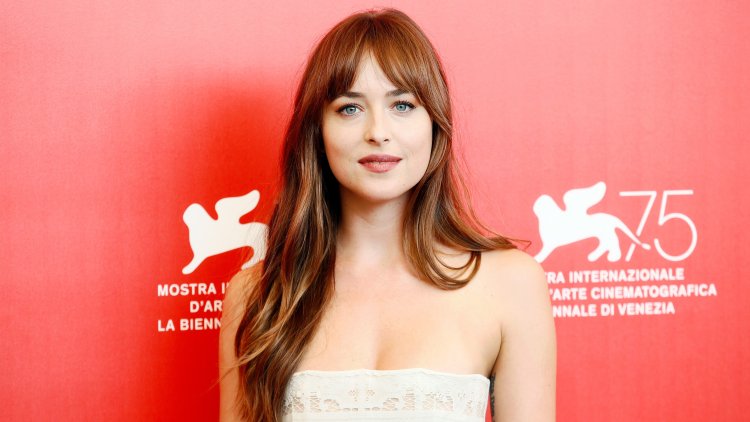 Photo Credits: shutterstock
Dakota Johnson is currently one of the most sought-after Hollywood actresses for whom many directors are chasing, which is not surprising because she is the best proof that the chip does not fall far from the block. Everything that is of the highest quality from the talent of her parents, grandmother, and stepfather, came together in her, which is why she became one of the biggest stars of today, known for many films, of which the adaptation of the famous novel "Fifty Shades of Gray" stands out.
Dakota Johnson was born into probably one of the most famous acting families, the one that, quite rightly, is called "the royal family in the acting world". Growing up in such an environment gave indications from the very beginning that she herself would follow in the footsteps of her ancestors, as well as that she would try to achieve much more and leave a much bigger mark in world cinema.
Dakota Johnson's mother is Melanie Griffith, an actress still remembered by many for her role as Tess McGill in the 1988 film "Working Girl", which earned her a Golden Globe and an Oscar nomination. After that, she made many films, as well as television series, but in recent years she has not had so many notable achievements.
View this post on Instagram
Dakota got her first role in the film in which her mother played, and which was directed by her stepfather, with whom she is still very close today - Antonio Banderas. It is about the movie "Crazy in Alabama", in which she starred with her half-sister Stella Banderas.
Dakota was born in the marriage of Melanie Griffith with Don Johnson, an actor who started his career at the end of the sixties of the last century and shot numerous films and television series, but the audience still prefers to remember him for the role of James Sonny Crockett from the hit series of the eighties "Miami Vice" ". He was awarded a Golden Globe for that role, as well as Emmy nominations.
He and Melanie met when she was only 14 years old, and they married for the first time in 1976. Then their marriage lasted only six months, and they decided to give their love a second chance in 1989 when Dakota was born. This time they spent seven years together before signing divorce papers.
Dakota also inherited her love for acting from her famous grandmother, Melanie Griffith's mother, Tippi Hedren. She was first a model, and she gained world fame after Alfred Hitchcock hired her for his cult film "The Birds". What Tippi was known for, apart from acting, was her obsession with lions and tigers, which she kept as pets in the 1960s and 1970s.
And the last, but no less important in Dakota Johnson's life is her former stepfather Antonio Banderas, an actor who spent 20 years married to her mother. Although the two divorced in 2015, the actress still considers him a father and his opinion is very important to her.
Post by: Rinna James