Halle Berry said "yes" to her fourth husband
The famous beauty escaped on a romantic vacation and secretly said a fateful "yes" to her fourth husband.
News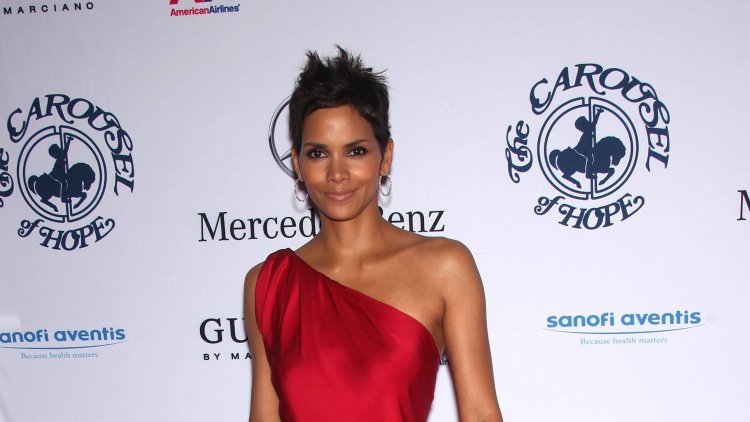 Photo Credits: Shutterstock
Halle Berry is an American actress, model, and director. She began her career as a model and entered several beauty contests, finishing as the first runner-up in the Miss USA pageant and coming in sixth in the Miss World 1986. Her breakthrough film role was in the romantic comedy Boomerang (1992), alongside Eddie Murphy.
Hollywood actress Halle Berry (55) married American singer and songwriter Van Hunt (51).
The couple got married on New Year's during a romantic trip. She shared the happy news on social media with two photos. One of them was from the chapel.
"Well, it's official," the Oscar winner said briefly next to two photos.
Recall, that she is seeing someone again, the actress discovered in August 2020, and only a month later she posed in a T-shirt with the inscription 'Van Hunt', thus confirming the identity of her chosen one.
However, the public was left deprived of all the other details of their relationship, so it is not known how long they have been together or how they met.
And while the actress was successful on a professional level, her private life was a real disaster because she was constantly choosing the wrong men. One of her ex-partners, whose name she never revealed, allegedly beat her so badly that she barely survived and since then she doesn't hear well on one ear.
She first married baseball star David Justice in 1992 but they divorced after just four years. Although the main reason was separation due to numerous commitments, it was speculated that he physically abused her so much that she feared for her own life. On the other hand, she later admitted that she had a hard time withstanding that emotional defeat and that she even thought about taking her own life during that period.
In 2001, she married jazz musician Eric Bennett, with whom she was allegedly secretly engaged in 1997, but this marriage did not last long either. They officially divorced in 2005 after a series of his scams and failed treatment for sexual addiction, although she even wanted to adopt his daughter India.
Her last husband was French director Olivier Martinez, with whom she was married from 2013 to 2016 and together they have a seven-year-old son, Mace Robert.
In addition to her son, Halle also has a 13-year-old daughter, Nahla, whom she got in a relationship with model Gabriel Aubry. She was also rumored to be in love with Keanu Reeves, and in 2017 she was in a short, six-month romance with music producer Alex Da Kid.
When it comes to posts on Instagram, the Hollywood actress is happy to share photos of herself posing in various editions, but when it comes to children, she is quite 'stingy', so she rarely shares them.
She posted the last photo of her son last year, joking about online classes and homeschooling due to the coronavirus pandemic. Speaking about the challenges of motherhood on one occasion, Berry said: "I have a seven-year-old son and now I finally know what my role in his upbringing and growing up is. If we want to broaden their horizons and show them what is important, now is the time to do so."