Margot Robbie explained how she came to kiss Brad Pitt
Margot Robbie revealed that she used the "opportunity" to kiss Brad Pitt when she was filming "Babylon", writes the British Independent.
News
Movies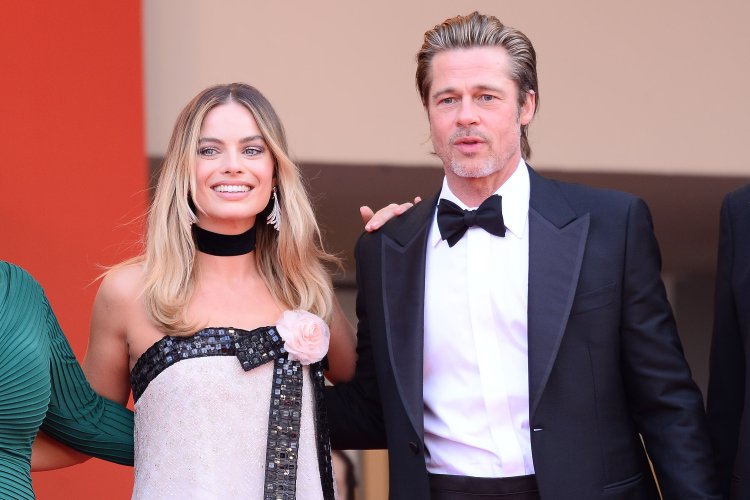 Photo Credits: Shutterstock
In a recent interview with E! News, the actress admitted that her kiss with the Hollywood seducer in Damien Chazelle's aforementioned film "wasn't in the screenplay" and that she recreated the moment.
"I was like, 'When am I going to get another chance to kiss Brad Pitt?' I'm just going to try," said Margot Robbie, who revealed how the idea came about:
"I said, 'Damien, I think Nellie (Margot Robbie's character) would just go and kiss Jack (Brad Pitt's character). And Damien (the director) said, "Well, she could - wait, wait. You just want to kiss Brad Pitt."
And I said, "Oh, sue me. This opportunity may never come again." And he (the director) said, "It works for the character," and I said, "I think so," the actress said.
Chazelle was thrilled after successfully recording the unexpected kiss and requested them to retake the shot.
"He was like, 'No, do it again.' It really works." I thought, "Oh, great," said Robbie.
Watch the clip:
View this post on Instagram
An icon among dolls on the big screen - Barbie
Warner Bros. Pictures has released the first teaser trailer and poster for the film "Barbie," a pink adventure that will appeal to people of all ages.
Margot Robbie plays the part of the icon among dolls, while Ryan Gosling plays her better half, Ken. Director Greta Gerwig ("Ladybird") puts the renowned Mattel doll on the big screen with her pink vision.
Post by Bryan C.