Nissan - Solid State Battery Prototype Factory
Technology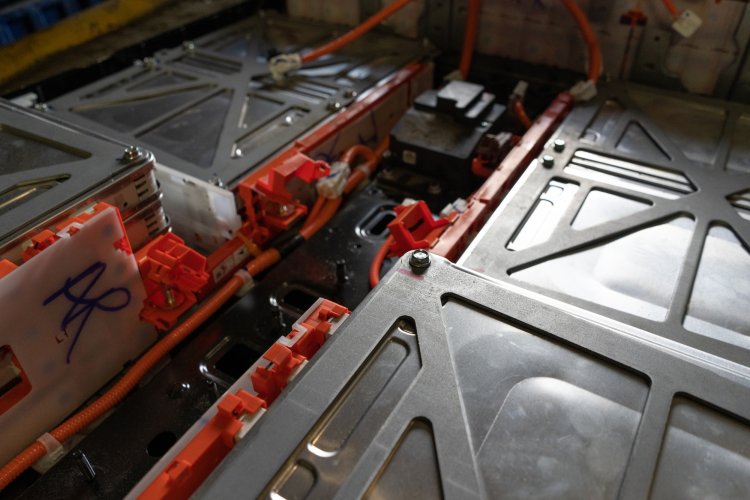 Photo Credits: Depositphotos
It is expected that by the end of this decade, new technical solutions will have reduced the cost of battery production to the point that the prices of electric vehicles and those driven by conventional motors will be equalized.
Nissan showcased its solid-state battery prototype facility, which it plans to open in 2028. The factory, which is housed within Nissan's research facility in Kanagawa Prefecture, intends to advance the development of solid-state batteries.
Nissan plans to introduce an electric vehicle using solid-state batteries produced in-house by the fiscal year 2028 as part of its long-term strategy, Nissan Ambition 2030. It intends to create a pilot production line at the Yokohama factory in fiscal 2024 to research materials, design, and manufacturing procedures.
Car company believes that the cost of making solid-state batteries might be decreased to $75 USD/kWh in fiscal 2028, and then to $65 USD/kWh, bringing the cost of producing electric vehicles and fossil fuel vehicles to parity.
Key to the growing popularity of electric vehicles
Solid-state battery technology is projected to represent a watershed moment in the ascent of electric vehicle popularity. They have double the energy density of traditional lithium-ion batteries, much quicker charge periods for improved charging / discharging efficiency, and reduced costs due to the ability to employ less expensive components.
If all of these conditions are met, Nissan plans to use entirely solid-state batteries in the construction of a variety of vehicles, including pickup trucks. Of course, this would make Nissan electric automobiles more competitive in the market.
Kunio Nakaguro , executive vice president of R&D, said: "Nissan has been at the forefront of electrification technology in a range of research and development, from molecular battery material research to the development of high-performance safe electric vehicles. Our initiatives even include the development of city infrastructure using electric vehicles as energy storage batteries. 
The knowledge gained through our experience helps to develop solid-state batteries and we have gathered important necessary technologies. In the future, our research and development and production departments will continue to work closely together in this prototype factory to accelerate the practical application of solid-state batteries. "