Pastel colors worth trying in the bathroom
Give your bathroom design some pastel accents - you won't regret it!
Lifestyle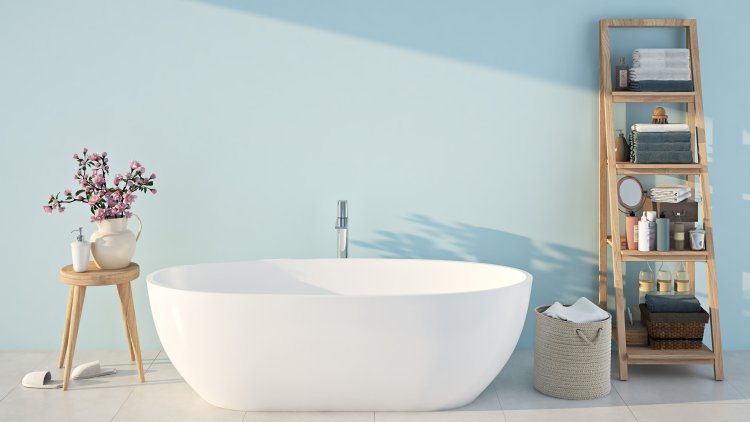 Photo Credits: shutterstock
How to decorate the bathroom with pastel colors? And are pastel colors a good choice for furnishing the bathroom? Today, we are discussing with you 3 phenomenal ideas for adding pastel accents in this part of the home, so you can judge for yourself whether it is a smart investment - we are certainly delighted!
Pastel colors are not only beautiful and soothing, but they are also extremely flexible in terms of all possible and impossible styles that you can try in the bathroom. They go perfectly with modern design, they are also good in combination with bohemian furnishing style, and perhaps even more ideal when a little retro vibe is added to them.
Simply put - the pastel color scheme allows you to be creative. You can use a bunch of different bath items in different pastel colors and be sure that they will always look great. Pastel brings light and happiness to this part of the home - you will start every day with a smile when your morning routine takes place in such an imaginative space.
Usually, the variation of each color in different shades has a different level of creating a specific look and reflecting different energy in the room. In order to have a lively, but not too dynamic environment, you should choose a pastel color palette. Pastel colors simply radiate brighter, more natural, and richer energy.
Pastel colors should be an excellent choice for all those who want a more "open" bathroom with a natural touch and more brightness. In the continuation of this text, we bring you 3 powerful pastels that can help you make your bathroom not only more interesting but also a more sensual place!
View this post on Instagram
PASTEL BLUE WITH UNEXPECTED ACCENTS
A slightly deeper pastel blue shade goes perfectly with terrazzo accents because the space thus acquires a more creative feature and loses its formal character. Otherwise, it is a color that perfectly suits smaller spaces, but only if it is paired with such contrasting and " unexpected " details.
A TROPICAL "VIBE" IS IDEAL FOR SUMMER
If you are currently in the process of renovating your bathroom - we strongly recommend that you try at least one "tropical" detail and bring a little jungle into this part of the home. See for yourself how a gentle pastel green color can go well with light wood and white elements. We are sure that such a combination would be a hit for all miniature bathrooms!
SOFT BLUE IS ALWAYS IN TREND
Here's a nuance that doesn't need much explanation. Baby blue is the perfect color for furnishing the bathroom for the simple reason that it irresistibly reminds us of the purity of water - an element that is most prevalent in this part of the home. So feel free to combine this gentle pastel shade with contrasting details because both white and black go well with it!
Post by: Rinna James