Richard Gere kisses his friend's daughter!
Richard Gere was the favorite of women all over the world. After two failed marriages, he settled down next to the Spanish woman Alejandra Silva Friedland.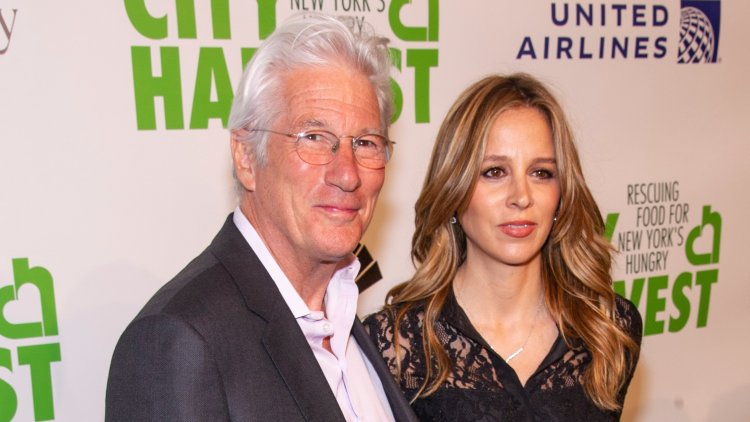 Photo Credits: Shutterstock
Hollywood seducer Richard Gere and his love story with Alejandra is exactly the one that confirms that big age difference is not important in love. Alejandra is 33 years younger than Richard, and the famous actor was a friend of her parents. He met her when she was a child. She is the daughter of Ignacio Silva, a businessman and former vice president of the Real Madrid football club.
The decisive meeting took place in 2014 at the hotel that Alejandra managed, " Treville" in Positano, Italy. A mutual friend brought them together, and sparks immediately flew. Alejandra said that the actor was sending her flowers until she agreed to go on a date with him. What further connected them was that they were both in the process of divorce when they first met. Alejandra has a son from a previous marriage, and so does Richard.
View this post on Instagram
After falling in love with Richard, Alejandra converted to Buddhism and moved to New York, and as she once said, from the beginning they both knew they were destined for each other, but the actor was more convinced in their love.
'I am the happiest man in the universe. How could I not be? I am married to a beautiful woman who is smart, sensitive, dedicated to helping people, funny, patient, forgiving, an excellent cook, and she makes the best salads in the world. Alejandra meditates, she's a vegetarian, a great mother, she has the touch of an angel... and she's also Spanish: the land of kings and queens, Cervantes and Buñuels... It can't get better than that,' Gir pointed out. In one interview Alejandra talked about the age difference between them and she said:'In this life had to be like that. He promised me at least 20 good years! I have to admit that he has much more energy than me, he is much more active. It's hard for me to follow him,'.
Gir married Alejandra in 2018, and two children were born from their love. They had their first child together in 2019, and in 2020, when the actor was 71 years old, they got a son.