Sharon Stone's outing with a married prince fell into the background because of new paparazzo photos
Sharon Stone is staying in Monaco these days where she captures attention at every corner.
News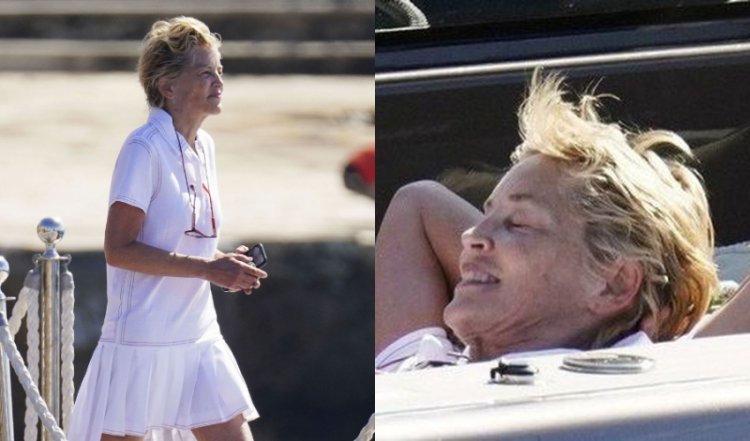 Photo Credits: Profimedia
Hollywood actress Sharon Stone appeared in the company of Prince Albert of Monaco at the charity screening of the new James Bond film "No Time To Die" in Monte Carlo, which caused great interest among the world public and the media.
The 60-year-old prince and 63-year-old actress posed in good spirits to gathered photographers and shared kisses on the cheeks, and many commented that Sharon irresistibly reminds them of Albert's wife, Princess Charlene who reportedly fled from him to South Africa a few months ago. There she is recovering from an ear, nose, and throat infection, but there are louder and louder rumors that she escaped from a bad marriage that she did not enter into voluntarily.
View this post on Instagram
After going out with Albert, Sharon's photos in relaxed poses leaked to the public, taken at the moment when the paparazzi caught her relaxing with friends on one of the speedboats in the harbor without wearing makeup on her face. The actress, who is otherwise admired for the photos she posts on social networks, has now caused astonishment this time because, in reality, she looks nothing like the movie diva we see online.
By the way, Sharon shares images on Instagram in which she brags about her impressive figure, namely those in which she poses in a bathing suit and brags about her youthful appearance, which is now overshadowed by the latest paparazzo photos.
View this post on Instagram
By: Helen B.