The best spinach & cheese savory muffins
The most delicious and juicy homemade muffins
Recipes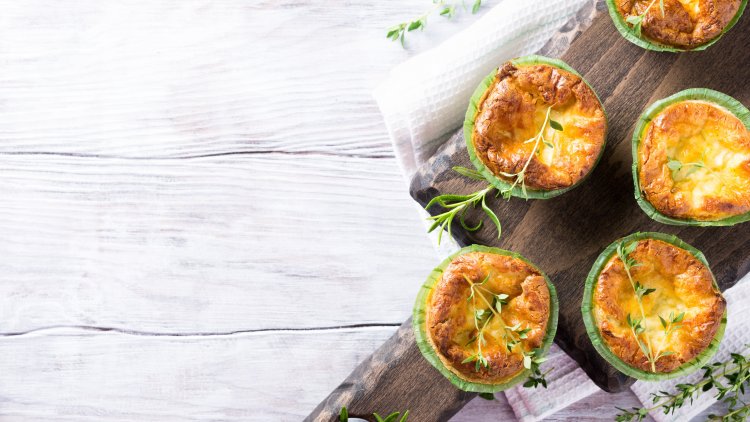 Photo Credits: shutterstock
If you don't know what to prepare for breakfast or dinner, muffins prepared like this are an excellent solution. These muffins can be a convenient serving for a birthday party or other celebration, and they are very filling snacks.

Ingredients:
12 pie crusts
3 eggs
250 grams of salty cheese
200 grams of spinach
1 bag of baking powder
1 glass of water
oil as needed
salt to taste
View this post on Instagram

Preparation

Beat two eggs, then mix them with cheese and finely chopped spinach, and in a separate bowl, mix salt, water, and baking powder. Take the crust, sprinkle half of it with water containing salt and baking powder, crumple it well, and dip it into the egg mixture. Wrap this end in the dry half of the crust, so that it forms a ball shape. Repeat until you use up the crusts. Oil the molds or line the muffin baskets, then insert the balls and brush them with the remaining beaten egg. Bake for 20 minutes in an oven heated to 400 degrees.
Post by: Rinna James