'This Is Going To Hurt' - One of the best series on HBO
"This Is Going To Hurt" is definitely the most underrated series of the year.
News
TV Shows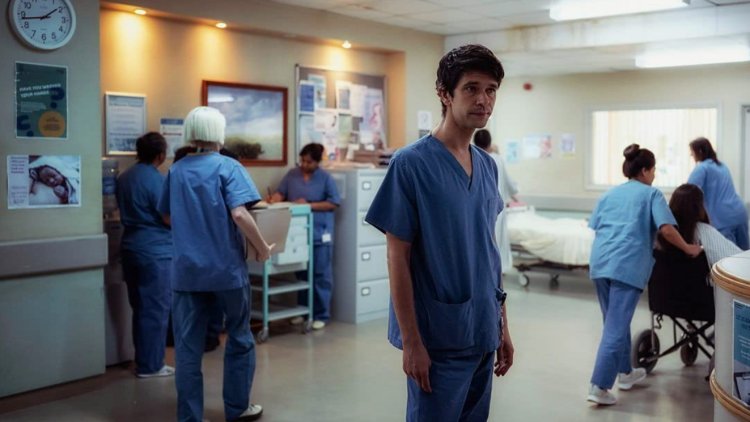 Photo Credits: IMDb/Promo
"This is Going to Hurt," a medical drama bought by HBO, is more than simply a medical drama - it's a dark comedy, an immensely smart satire of our culture, and an empathetic drama about the profound feelings we don't get to feel because our occupations whip us around. When you learn that the series is based on true events and the career of actual doctor Adam Kay (who is writing the script), your heart falls because the events that inspired him to write and publish his diaries were devastating. Spoilers follow, so decide whether you want to continue reading:
Adam Kay worked as a gynecologist in a state hospital in England from 2004 to 2010, and he left his job when both the infant and the mother died on his shift owing to an undiscovered illness known as placenta abrupt. Although he was never formally held responsible for the occurrence, Kay believed himself guilty since he was "the most senior doctor in the hospital at the time," and the event spiraled him into melancholy and remorse, forcing him to abandon the entire profession to save himself. He used that occurrence, with a different ending, as the beginning point for a seven-episode series in which he changed practically all of the patients' and coworkers' tales, as well as his own.
View this post on Instagram
But the specifics are immaterial because the argument for which he opted to share diaries from his time as a gynecologist in 2017 is self-evident. Kay wanted to highlight what those who work in the public sector go through after hearing the then-Minister of Health say that doctors were greedy.
And what they go through cannot be written, filmed, or shown on the screen better than in "This Is Going To Hurt": there are a lot of bodily fluids, heads coming out of vaginas, stereotypical behavior of fathers during childbirth, hypochondriac patients, a lack of resources for work, excessive working hours, inability to rest, cruelty towards junior doctors, panic, driving freight elevators, technical problems, mutual resentment
Kay, a member of the LGTBQ community, satirizes the privilege of the white doctoral nepotism baby (himself), admitting through his character that his focus was never the fight against social prejudices but exclusively medicine, and subtly and casually demolishes stereotypical ideas about the gay community and himself falling into the traps of assumptions.
Nothing is as it appears in the first episode: every character will be right and wrong, and Kay will defend and criticize just about everyone who appears on screen, with an emphasis on herself alone. Although he was never prosecuted in real life, the trauma of losing a patient and a baby was apparently so strong that Kay decided to go through a fictional trial: throughout the series, we will watch Dr. Kay, played by the fantastic actor Ben Wishaw, as he fights to keep his license while being haunted by nightmares and apparitions of that case wherever he is - at his own engagement party or in bed with his partner.
View this post on Instagram
This is quite probably the best representation of a same-sex relationship on television: it appears that we've finally arrived at a moment in the series where this fact is so accepted that it doesn't really matter - to Kay and his colleagues - whether Doctor Adam has a fiancée or a fiancé. Kay's grief and despair about losing patients inspired the creation of yet another brilliant character. Shruti Achary's (Ambika Mod) intern is a dark aspect of not only his character but of any young doctor joining the maelstrom of government service. She begins as a befuddled intern and ends as an exceptional doctor with excellent exam results - but with the insufficient mental capacity to manage the stress of the job.
"This Is Going To Hurt" is also a series on doctors' mental health, written before the coronavirus, but which practically predicts what will happen just a few years after the book's release, when the burden of rescuing humanity falls on the already overburdened medical community. This is the best series of the year for me, with its brilliant performances, absolutely perfect episodes in which nothing is too much or too little, subtle narrative and brilliant humor, a slight breaking of the wall between the audience and the actors, and a rock soundtrack (Florence And The Machine, The National, Chemical Brothers, Hooverphonics, The Libertines, and an original song written by the one and only Jarvis Cocker).
Post by Bryan C.