Wonderful chocolate muffins with mint
Do you want something sweet? These wonderful chocolate muffins with mint are really hard to resist.
Recipes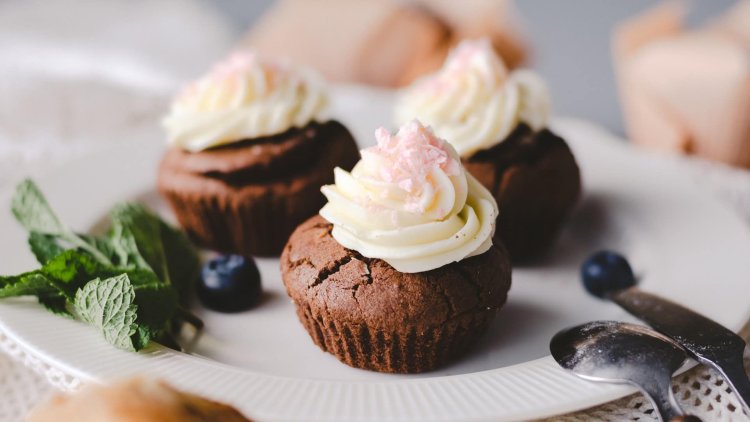 Photo Credits: Artem Maltsev/Unsplash
Chocolate and mint is an irresistible combination of flavors that will leave few indifferent, and if you've never tried chocolate muffins with mint, it's high time you corrected it. The mixture of chocolate and mint is a real confectionery classic that can be applied to many desserts.
They are ideal for breakfast or a snack and are not difficult to prepare.
Ingredients:
150 g of flour
120 g butter
120 g white sugar
140 g of milk
3 eggs
50 g milk chocolate (and another 10 grams grate)
30 g of mint liqueur
Preparation:
Preheat the oven to 180 degrees and melt the chocolate in the microwave making sure it doesn't burn.
Beat the butter together with the sugar until a homogeneous mixture is obtained. We include the eggs one by one, without adding another one until it fits well beforehand. 
Sift flour with yeast. Pour half of the flour and yeast mixture into a bowl and mix well.
 Add the milk and mint liqueur and continue to mix.
 Combine the rest of the flour and separate part of this mixture in another bowl in which you will add the melted chocolate.
Pour a little of this mixture into the base of the muffin tin and add the rest of the dough on top. 
Place the muffins on a baking sheet and bake for about 15 minutes at 180 degrees. 
Take out the muffins, let them cool and grate some milk chocolate.
Garnish the muffins with mint leaves and they are ready to serve. Enjoy!