Electronic Arts: Long and Rich History
Technology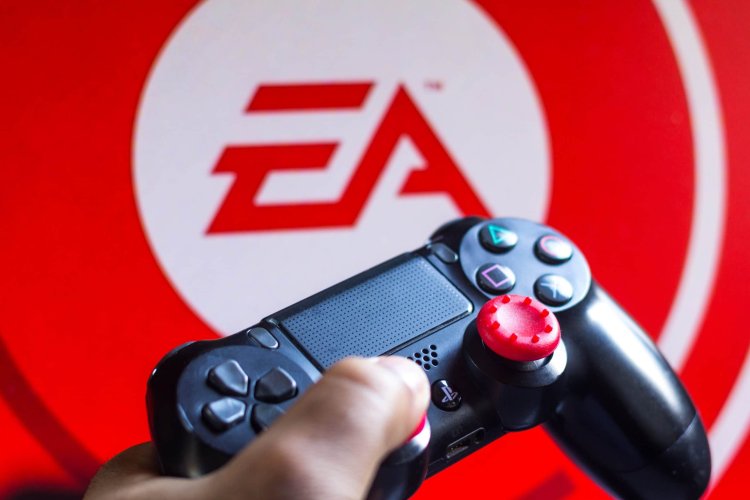 Photo Credits: Depositphotos
Few game publishers can boast a more illustrious history than Electronic Arts (EA).
It has grown from humble beginnings to become one of the largest and most powerful companies in the gaming industry. It has dozens of development teams as well as a number of extremely profitable businesses.
This successful, but also contentious, company's life story began exactly 40 years ago, on May 27, 1982. This article will discuss the most significant events that shaped it.
Trip Hawkins, who worked for Apple from 1978 to 1982, is the "father" of Electronic Arts. Shortly after his leave, he formed Amazin Software, but the name did not resonate with the workforce, so other options were investigated.
Hawkins chose the term SoftArt to highlight the reality that software is an art form. However, because of the resemblance to Software Arts, the current name has eventually settled.
EA served as a third-party game publisher for the first five years of its existence, generously sharing revenues with creative teams. At the same time, it attempted to market game developers as modern artists - for example, their 1983 advertising campaign We See Father, the focus of which was, at the time, unorthodox, game developers, is well-known.
Skate or Die!, a skateboard game released in 1987, was the first title made by EA's own teams. A year later, the business released John Madden Football, an American football simulator (now Madden NFL).
Sports games subsequently became a significant component of the company's strategy, and EA launched the PGA Tour, NHL, FIFA, and NBA Live brands in the 1990s. It also released the Need for Speed series in 1994.
During the same time period, EA made targeted acquisitions of both small and major studies. The most noteworthy acquisitions are Origin Systems (Ultima, Wing Commander), Peter Molyneux's Bullfrog Productions (Populous, Dungeon Keeper), Westwood Studios (Command & Conquer), and Maxis developer Will Wright (SimCity).
Next Generation magazine deemed EA the only firm that consistently generated a profit from game sales, as well as the last corporation anyone would anticipate to loot its customers, in 1997. As a result, it is apparent that the company had a very strong reputation at the time.
Electronic Arts scored right on the verge of the new millennium with the life simulator The Sims, which lay the groundwork for a billion-dollar series that included many sequels and countless data discs.
The business also continued to publish its sports fixtures under the EA Sports name (to which it added Formula 1 between 2000 and 2003) and introduced new portions to the Need for Speed racing series on a regular basis.
Furthermore, the firm was successful with the war series Medal of Honor, which opened the way for later hits such as Call of Duty and Battlefield.
The second stated brand was first covered by EA as a publisher until being purchased by its authors, the Swedish DICE team, in 2005. He later built critically praised games for him, such as Mirror's Edge.
Other notable acquisitions included the BioWare studio, which produced a number of successful RPGs like Baldur's Gate, Neverwinter Nights, and Star Wars: Knights of the Old Republic.
Later projects by this well-known business, such as Mass Effect, Dragon Age, and Star Wars: The Old Republic, have already been released under the banner of EA.
In 2008, EA attempted to acquire rival producer Take-Two Interactive for $2 billion USD. However, the merger did not materialize, and Take-Two stayed independent, cutting off EA's NBA Live market share through its 2K Games brand, particularly the NBA 2K series.
In reaction to Steam's popularity, EA created their own game client, Origin, which was formally released in 2011. A month later, the business acquired PopCap Games, best known for its Plants vs. Zombies franchise. Following EA's acquisition, the franchise was spread across multiple platforms and had several sequels.
Electronic Arts' reputation does not last forever. Consumerist ranked it the worst company in America in 2012 and 2013, while USA Today named it the sixth most loathed corporation in the United States in 2018.
This negative public perception arose from both the aggressive purchases and absorption of smaller studies, as well as the contentious attitude to microtransactions.
Star Wars Battlefront II, produced by DICE, in particular, has prompted a heated discussion over the use of so-called loot boxes. The same mechanics were also used in EA Sports' sports series, which disappointed fans. The statement of EA Vice President, who compared treasure boxes to Kinder eggs, did not help the situation.
In 2013, the business signed an exclusive partnership to make Star Wars game adaptations, however several planned projects were eventually shelved.
However, in recent years, it has not only been about overstepping. The EA Originals initiative, which encourages the creation of independent developers and has enabled the creation of indie gems like as It Takes Two, A Way Out, Unravel, and Lost in Random, is one of the company's accomplishments. In 2019, the company also announced the end of its exclusive distribution of its titles on Origin and a return to Steam.
Respawn Entertainment, established by Call of Duty veterans Vince Zampell and Jason West and acquired by EA in 2017, is also a good business card.
This crew is responsible for the critically praised and popular games Titanfall, Apex Legends, and Star Wars Jedi: Fallen Order. It is also the first video game studio to win an Academy Award for a short documentary.
In the recent year, EA has completed three large acquisitions. It originally purchased the racing game developer Codemasters for $ 1.2 billion and subsequently expanded its portfolio to include Glu Mobile, a mobile game firm. The second transaction was valued at $ 2.4 billion and ranks ninth among the greatest acquisitions in the gaming sector.
The third significant transaction was the acquisition of Playdemic mobile game creators, which demonstrated EA's intent in getting into the mobile industry.
Furthermore, the studio is now working on a number of high-budget games, including the forthcoming Need for Speed sequel, a remake of the horror sci-fi Dead Space, and other Star Wars-themed titles.
Add to that the fact that EA just lost its FIFA license and forced to rebrand their football series EA Sports FC.
Recently, speculations circulated that Electronic Arts was discussing a merger with media conglomerate NBCUniversal, as well as negotiating a prospective acquisition by heavyweights such as Disney, Amazon, or Apple.
It's a major deal, since the company has been in the market since the early 1980s and is one of the largest in the entire gaming sector.
As a result, it is not impossible that EA will be acquired by another company in the future. However, he will undoubtedly remain one of the most important "players" in the entire segment.