Who is Kerem Bürsin's ex-girlfriend?
Turkish actor Kerem Bürsin was in a relationship with actress Demet Özdemir, whom he left for the fatal Handa Erçel.
Stars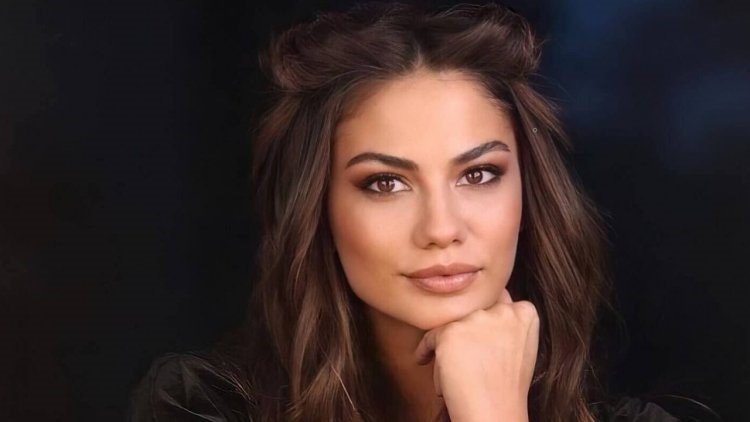 Photo Credits: DiziCentral
Turkish actor Kerem Bürsin intrigued many viewers of the Turkish series Sen Cal Capimi | Love is in the air with phenomenal plots on the screen, and he is equally interesting person in private. Thanks to an intriguing love story, a great cast and a great production, the series attracted the attention of viewers around the world. Handsome Kerem shares the spotlight in the series with his ex-girlfriend, 28-year-old Hande Erçel, whom he met on the set of the romantic and comedy series that began airing in July 2020.
Kerem and Hande fell in love on set and started a relationship under the watchful eye of the public. He was then in a relationship with the 30-year-old actress Demet Özdemir, whom he left for the fatal Hande Erçel. The attractive Demet is one of the most popular actresses in Turkey. She was born in 1992, and at the age of seven, after the separation of her parents, she moved with her mother, brother and sister from her native İzmit to Istanbul.
View this post on Instagram
Demet started her career as a backup dancer for singer Bengu Erden and then she appeared in a music video. Shortly after that, she went to a casting where she got a role in the series Sana Bir Sir Verecegim | I'll Tell You a Secret, which started airing in 2013. After that, she played roles in popular series and commercials. Through some business collaborations, she also met Kerem Bürsin, and the relationship with him remained one of her most memorable, even though he was not the only famous man she loved. They were in a relationship in 2020 until he got closer to Hande.
Kerem and Hande quickly became Turkey's favorite couple and they often posted photos from the set on social media. They confirmed that they were together in April 2021, when they traveled to the Maldives. They posted photos and confirmed rumors. Although many cheered for their favorite heroes from the series, they ended their relationship after less than a year.
NEW: https://tvexposed.com/top-gun-maverick-flies-past-titanic
Post By: Vanessa F.