The first trailer for "Indiana Jones 5" is released!
Disney and Lucasfilm finally released the first teaser trailer for the fifth installment of Indiana Jones, which is now officially titled: Indiana Jones and the Dial of Destiny.
Movies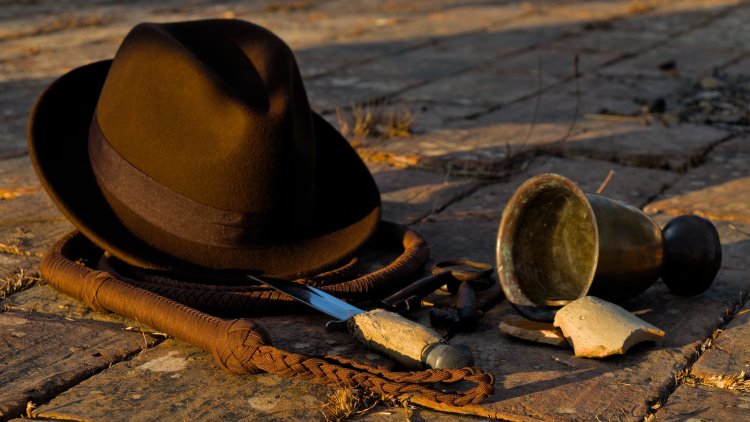 Photo Credits: Shutterstock
The fifth installment of the adventure franchise, in which the role of the legendary archaeologist is played again by the actor Harrison Ford, revealed its first trailer and the new title "Indiana Jones and the Dial of Destiny".
Unfortunately, the story of the film has not yet been revealed. While the trailer does give some plot twists, it's mostly focused on making you feel nostalgic. John Rhys-Davies as Sallah, Harrison Ford like the legendary Indy again. The film is set in the late 1960s, in the middle of the space race, which in turn is connected to Operation Paperclip (the code name for the secret operation by which the US recruited scientists from defeated Nazi Germany), and despite his age, Indy once again found himself in the middle of an unexpected adventure.
The trailer offers a sneak peek at the action ahead with Indiana and company facing off against Nazis on top of trains and riding horses down active New York City subway tunnels. The trailer shows that it is an adventure that takes place in various locations around the world.
The director of the film is James Mangold and the script is written by Mangold together with John-Henry Butterworth (Edge of Tomorrow) and Jez Butterworth (Spectre). The executive producers are Steven Spielberg and George Lucas, while the producers are Kathleen Kennedy, Simon Emanuel and Frank Marshall.
Along with Ford, Phoebe Waller-Bridge stars as Helena - Jones' goddaughter, while Mads Mikkelsen portrays Voller, a former Nazi who works for NASA. He is the main villain of the film who still adheres to fascist ideology and wants to "make the world a better place". This obviously has dark connotations and is apparently the reason why Indy wants to stop Voller from achieving his goal. Other roles include Thomas Kretschmann (King Kong), Boyd Holbrook (Logan), Shaunette Renée Wilson (Black Panther), Toby Jones (Captain America: The First Avenger) and Antonio Banderas (The Mask of Zorro).
"I don't believe in magic, but I have seen things several times in my life. Things I can't explain," says Jones in the trailer.
"Indiana Jones and the Dial of Destiny" arrives in theaters on June 30, 2023.
NEW: https://tvexposed.com/marvels-short-animated-film-the-daywalker
Post By: Vanessa F.